Back-end developer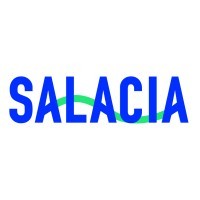 Salacia Solutions
Software Engineering
Netherlands
Posted on Thursday, January 26, 2023
We are looking for the following:
1 to 3 years' experience as a back-end developer. Preferably with developing web applications
Sufficient knowledge of Python, experience with sql/nosql databases, cloud infrastructure, security and APIs
Passion for building highly structured solutions and interest with working with large amounts of data
Creative, curious, energetic
Not afraid to work at a highly dynamic start-up
Excited to work with and contribute to a talented team, but also confident solo player
Able to work at our centrally located office in Rotterdam a few days a week
Knowledge of serverless and/or devops in Amazon Web Services is a plus
Some knowledge of ERP-systems (SAP, Oracle, etc.) and BI-tools is a plus
What do we offer?
Become part of the change you want to see in the world. We create real impact, by helping companies track and reduce their environmental footprint
We invite you to help shape the future of our growing organization
It is our priority to create the work / private life balance that brings out the best in each individual team member. What this means for you, you tell us! In terms of working hours, working location, paid breaks, et cetera
A competitive salary package
A flexible, highly motivated, dynamic and fun organization