UX / Front-end Developer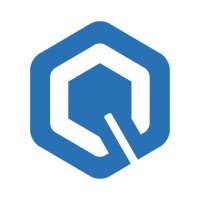 Ubiqu
Software Engineering, Design
Delft, Netherlands · Delft, Netherlands
Posted on Wednesday, December 21, 2022
We are looking for a (Junior) UX / Front-end Developer to strengthen our Marketing & Strategy team. You have an Art Academy and / or a Technical degree and 1 to 3 years relevant experience preferably gained in an advertising agency or as a developer. You have gained experience in web design and UX. You are creative, innovative and customer focused. In this role you will be producing innovative designs for advertising campaigns, the visual appearance of the ubiqu brand and developing the websites. This in close cooperation with Digital Marketing and IT in our scrum-teams. Finally, you should have strong communication skills, are an absolute team player and be comfortable working under pressure and deadlines.
Your tasks
Maintaining the visual appearance of the ubiqu brand by designing labels, product cards, logo, packaging for Buying and Design in order to create the desired branding;
Design product interfaces for (mobile) Web, iOS and Android and make it one experience;
Developing ideas and concepts, after a briefing from the Digital Marketer and translating these into a design ready to be implemented.
Collecting information from web based blogs, magazines and trends to create inspiration for advertising- and season campaigns.
Implementing ideas of the Digital Marketer and Editor in advertising- and campaigns for technology magazines and for online marketing purposes.
Develop and maintain relationships with relevant networks and internal and external parties.
Graphic design; collateral, merchandise, banners, infographics, print ads, online advertising, email templates.
Development of all ubiqu websites, maintenance & SEO.
Who you are
Art Academy or Technical degree;
Knowledge of all Adobe Creative Suite software (Axure is a plus);
HTML and CSS Skills;
Capable of executing wireframes, mockups and prototypes
At least 1 years' experience in a similar role creating online and print advertising;
At least 1 years' experience maintaining websites with great SEO;
Ability to translate our core design to the requirements and standards to each platform the product is delivered on mobile (iOS, Android, web);
Experience in Responsive design is a plus;
Experience in Boostrap is a plus;
Experience Git repo is a plus.
So you think there is a match? Check your profile:
Art Academy or Technical degree and at least 1 year of working experience as UX and Front-end developer. Knowledge and experience with creative suite and UX for (innovative) online sales, campaigns, Social Media, mobile marketing, e-mail newsletters and hard copy. You have knowledge of HTML and CSS Skills and have a positive mindset and are enthusiastic.
Who are we?
ubiqu recently made its market introduction and immediately proved to be one of the companies who set the standard in online data security and access control. Not only in The Netherlands, but global! Be it your login at your favorite website or the mobile payment of your holiday trip at your online bank: We deliver the security technology to do it safe, and a lot more!
We form a small but rapid growing group of young high talented professionals that create their own challenge and entrepreneurial environment within their domain, don't take no for an answer and outperform their peers. Within ubiqu we continuously seek for innovative solutions and business expansion, nevertheless radiate 'quality, safeness and secure' as a few of our company values. At ubiqu we combine a can do mentality, enjoy our free lunch together (we are definitely Nutella Fans!) and having fun at our company trips and Friday drinks.
Apply