Performance Marketing Manager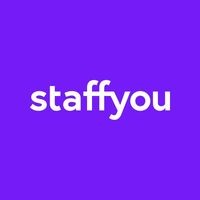 Staffyou
Marketing & Communications
Rotterdam, Netherlands
Posted on Tuesday, November 21, 2023
staffyou who? 👋
We're staffyou. Born in Rotterdam in 2016. Built for flexible working. We're busy revolutionising the way people connect with their employers, disrupting the status quo, and building a future where everyone can access work that is fair, flexible, and fun. Want to be a part of it all?
Your role 🙋
The Performance Marketing Manager is the end-to-end owner of strategy, execution, and experimentation of paid media marketing campaigns. You'll lead our acquisition efforts across all Paid Media, with a strong focus on online channels like Search and Social advertising. We're a marketplace app, so your impact on Staffyou's growth is two-fold — by driving more staffers to join our platform and generating leads from exciting new client businesses to hire them.
Your responsibilities 💪
In this role, you'll handle building, accelerating and scaling performance marketing — using channels like Google, Meta, LinkedIn, and beyond to growth our staffer and client base as quickly and efficiently as possible. You will own paid media channel strategy, execution, budgeting, and performance forecasting, set efficiency targets, test and refine our paid media mix and channel attribution, and partner with our Creative Lead, and Sales and Operations teams to constantly optimise and scale direct-response campaigns to support our growth goals.
Our team is small, high-performing, and very hands-on. You will directly manage and mentor a part-time Paid Media Coordinator and are confident and capable in engaging our leadership team on all-things performance marketing. As our business grows, you'll be ready to expand and inspire a larger performance marketing team.
Within 1 month you'll:
Have successfully onboarded and started getting into our Google and Meta platforms
Begin optimising daily campaign spend based on ROAS goals
Figure out the capabilities needed to scale Performance Marketing
Build strong relationships with our sales and operations team stakeholders.
Have already launched you first campaigns
Within 3 months you'll:
Define the paid search and paid social channel strategy to meet our efficiency goals, and support our commercial growth
Fully manage the paid media budget, and have protocols in place to respond to changes in efficiency and growth needs
Utilise analytics tools to track performance and measure the success of acquisition campaign initiatives; preparing regular reports and presentations to share insights with the leadership team
Identify trends and insights to achieve maximum ROI and maximum acquisition volume on campaigns
Have an established process for identifying and delivering campaign needs from the Sales and Operations team
Set efficiency targets, test and refine, and design and execute experiments to understand how changes in marketing tactics impact ROI across all paid media channels
Regularly align with our Head of User Growth and Activation to further optimise for quality in our acquisition efforts
Within 6 months you'll:
Show remarkable growth in our staffer app installs at a best-ever ROI
Deliver best-in-class acquisition marketing across all our Paid Media channels
Define and begin executing your Paid Media marketing strategy for the next country in our go-to-market roll-out
Drive improvements in attribution, product optimisation, tracking, and automation together with Marketing, IT, Finance, and Product teams
Continue experimenting with new paid media channels to support our business growth goals
Your Qualifications 👨‍🎓
What we need to see:
Motivation and curiosity
Minimum 5 years' experience in performance marketing
Proficiency with all major ad platforms (Google, Meta, LinkedIn, ...)
Ability to analyse and structure data, turn data into insights, and insights into actions
High level business acumen with an analytical approach
Strong stakeholder management skills and excellent communication skills
A hard-working, thorough, organized, and motivated self-starter, constantly striving to improve your skills and look for ways to contribute to the team
Proven ability to prioritise and differentiate what matters from the noise, meeting deadlines without sacrificing quality
Engagement with the latest trends in marketing technology
What we'd love to see:
Previous experience in performance marketing for a marketplace business
In-house performance marketing experience is a plus!
Ability to work with at least one of the following languages: Python, JS, SQL
Familiarity working with product feeds
Experience or a keen interest in working in a scale-up or start-up environment; experimenting and building from scratch
A growth mindset – someone who is proactive, and not afraid to think big and take on risks.
Your people 👥
Everyone deserves access to work that is fair, flexible, and fun. That's the core belief that staffyou was founded on in 2016. And it continues to guide everything we think, say, and do today. Revolutionising the way people connect with their employers was never going to be easy, and disrupting the status quo will always bring an unpredictable roster of challenges. But by staying true to who we are, and building accountability and transparency into our platform and processes, we can continue to empower employees and employers alike.
Your benefits 😍
We're freedom-first. Transparent. Caring. Empowering. So, our benefits are too.
Salary range €5.500 – €6.500 based on experience and fit
30 vacation days — plus all the usual public holidays. Awesome.
Extensive leave arrangements for special occasions (moving house, parental leave, etc.)
Keep your week flexible! Work each day from our beautiful Rotterdam-based office — or split your time at home up to two days per week.
We're serious about taking care of you, so you'll have a €500 annual health and wellness budget
On the move? You'll also have a transport budget to help you get to our office
Keep learning with a yearly education allowance
Pension scheme with Nationale Nederlanden
8% vacation allowance
Friday drinks, special parties, BBQs, boat rides, and other team social events!
Ready to revolutionise the way we work? 🤘
Hit apply!
Our interview process 📅
Application review > Get to know us call > Meet your manager interview > Team case interview > Values interview > Offer