Senior Payroll Specialist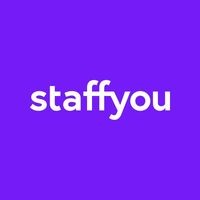 Staffyou
Accounting & Finance
Rotterdam, Netherlands
Posted on Thursday, November 2, 2023
As a senior payroll specialist at staffyou, your role involves ensuring that we have everything in order in terms of our payroll and internal control mechanisms to comply with legal regulations, collective labor agreement CAO) conditions, and adapt to changes in the labor market. You are seeking an independent role in a growing organisation, have a passion for numbers, and enjoy working in an organised manner. You are part of the finance team and are responsible for the entire payroll administration. Your tasks include:
Responsibilities
Serving as a point of contact for management and team members for questions regarding payroll-specific laws and regulations (CAOs, etc.)
Processing and verifying the payroll administration
Optimizing and streamlining processes, setting up and implementing internal control measures
You are responsible for scheduling (internal and external) audits and preparing for audits in a timely manner
Conducting periodic internal audits
You are responsible for promptly identifying changes in laws and regulations, CAOs, and determining their impact on the organization, implementing the changes, and communicating them to management.
Qualifications
You preferably have a relevant Bachelor's degree
You have an affinity for the temporary employment (staffer) industry
Dutch (native speaker) and English (professional speaker) language skills
You are familiar with the details of the Dutch Collective Labor Agreement for Temporary Workers (ABU) and keep your knowledge up-to-date
You are an expert in the field of legislation and regulations in regions and geolocations that are important for staffyou, including the Balanced Labor Market Act (Wab), the Temporary Agency Work Directive, and the Act to Combat Sham Employment Constructions.
You are trustworthy, results-oriented, committed, and ambitious.
The full job description in Dutch can be viewed here: https://staffyou-nl-wordpress.westeurope.cloudapp.azure.com/senior-payroll-specialist/