Marketing Manager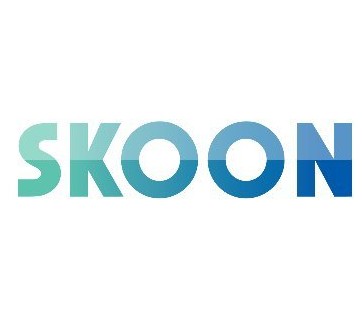 Skoon Energy
Marketing & Communications
Lyon, France · Rotterdam, Netherlands · Rotterdam, Netherlands · Centre, AL, USA · Uttar Pradesh, India
Posted on Tuesday, August 8, 2023
Are you a talented Marketing Manager looking for a challenging and rewarding opportunity to make a difference? Join our team and help bring our online platform for clean energy systems to the next level. Located just steps away from Rotterdam Central Station, our office gives you amazing views from the 26th floor of the Millennium Tower. If you are ready to take your career to the next level and make a positive sustainable impact, apply now!
Company profile
Skoon is a young and mission-driven company that was founded six years ago with the goal of making clean energy systems accessible and affordable to everyone, everywhere. Skoon is committed to sustainability and supports the transition to a low-carbon economy. We offer a central platform that connects users with suppliers of clean energy systems, such as mobile batteries, hydrogen generators, solar panels and many more. These energy systems are used to power temporary applications such as construction sites, events and film sets, as a clean alternative to diesel generators.
We have developed world's first online marketplace on which clean energy systems are traded 'Airbnb style'. Additionally, our rental management software tool supports owners of energy systems to enable data-driven and scalable operations. Creating a network of clean energy systems positions us for our long term mission: being the flexible layer of the electricity grid.
Skoon values a healthy working environment, personal development and career advancement. We have a highly skilled team and a large expert network that can help you grow and succeed professionally. We are dedicated to creating a fun, positive, and supportive working environment that encourages creativity and innovation. Skoon is growing internationally and we work in a diverse team.
Candidate profile
We are looking for a motivated team player, comfortable with working in a dynamic start-up environment, able to solve problems quickly and in a diligent manner. We seek someone who is always hunting for efficiency increase and automation, in close collaboration with other team divisions. We value a strong sense of personal and professional engagement to our team, product and mission.
Job description
You will:
Develop and execute comprehensive marketing strategies, including content creation, branding, design, advertising, SEO specialization, product marketing, and social media management
Coordinate with sales teams to create targeted customer journeys for providers and users in various markets, ensuring strong market presence and customer acquisition
Plan and execute campaigns to promote Skoon's offerings, engaging with suppliers to encourage the adoption of Skoon's services and solutions
Lead content creation efforts, ensuring compelling and cohesive marketing materials that align with the brand's vision
Drive SEO strategies to improve online visibility and search engine rankings
Collaborate with product managers to develop and implement product marketing strategies
Manage social media channels, creating engaging content and fostering an online community
Build and maintain relationships with designers and third-party experts for marketing efforts
Strike a balance between long-term vision and practicality in marketing strategies
We are looking for someone who
Has 3 years of relevant experience in the field of online marketing
Has a strong knowledge of SEO strategies to drive online visibility
Has excellent communication and interpersonal skills
Has a creative mindset with a keen eye for design and branding
Shows the ability to balance long-term strategic thinking with practical implementation
Is familiar with customer journey mapping and market-specific needs
Has an analytical mindset for data-driven marketing decision
Is able to speak, read, and write English and Dutch at a professional level
We encourage you to apply even if you might not possess all above-mentioned qualifications, your enthusiasm for the role is most important.
We offer you
A competitive salary plus bonus options
Travel expenses
Learning and development budget
Laptop
Modern office on the 26th floor with an amazing views in Rotterdam Centre
Flexible work environments (currently working hybrid)
A scale-up mentality with opportunities to grow (professionally and personally)
Access to a gym located at the same building as the office
On-the-job training and coaching
Many young, enthusiastic, and motivated colleagues
Fun team activities
You will work in an organization that is in high growth mode, with development opportunities and room for your own input. We take care of you both physically and mentally, since health is an important value to us. Every day will be a day where you can learn, grow, and make a meaningful impact while having fun with your colleagues.