Junior Frontend Developer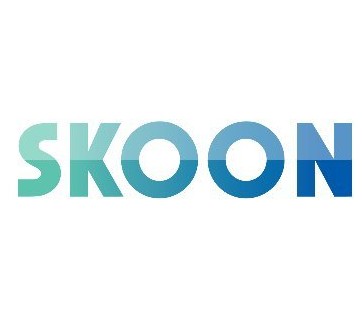 Skoon Energy
Software Engineering
Posted on Monday, February 13, 2023
Are you a talented software developer looking for a challenging and rewarding opportunity to make a difference? Join our team and help bring our online platform for clean energy systems to the next level. Located just steps away from Rotterdam Central Station, our office gives you amazing views from the 26th floor of the Millennium Tower. If you are ready to take your career to the next level and make a positive sustainable impact, apply now!
Company profile
Skoon is a young and mission-driven company that was founded five years ago with the goal of making clean energy systems accessible and affordable to everyone, everywhere. Skoon is committed to sustainability and supports the transition to a low-carbon economy. We offer a central platform that connects users with suppliers of clean energy systems, such as mobile batteries, hydrogen generators, solar panels and many more. These energy systems are used to power temporary applications such as construction sites, sport events and film sets, as a clean alternative to diesel generators.
We have developed two software solutions: Skoon Sharing and Skoon Suite. Skoon Sharing is the online marketplace on which clean energy systems are traded 'Airbnb style'. The rental management software tool, Skoon Suite, helps owners of energy systems develop data-driven and scalable operations. Our software makes it easier to access and use such clean energy systems, no matter where and for what application. This positions us for our long term mission: being the flexible layer of the electricity grid.
Skoon values a healthy working environment, personal development and career advancement. We have a highly skilled team and a large expert network that can help you grow personally and professionally. We are dedicated to creating a fun, positive, and supportive working environment that encourages creativity and innovation.
Candidate profile
We seek a talented and motivated software developer to contribute to the development of our clean mobile energy platform. We are looking for a team member comfortable with working in a dynamic start-up environment, able to solve problems quickly and in a diligent manner. While we value hands-on experience in software development, we welcome all candidates who are eager to learn and grow their skills in this field. Our ideal candidate will have a strong commercial sense and a strong understanding of the principles and best practices of system and software architecture.
Job description
You will:
Participate in a team of developers to build and maintain our 2 applications, Skoon Sharing and Skoon Suite (written in ReactJS and .NET Core)
Take part in the deployments to productions
Take part in meetings to refine work, ask questions to deconstruct concepts so they are understood
Be an essential part of the communication of the development team
Make sure other teammates are aware of the progress of your work
Actively help teammates in coming up with ways to solve problems
We are looking for someone who
Has experience with Web Development with ReactJS
Has a strong sense of responsibility and a can do mentality
Communicates well, and encourages team members to do so through active inclusion
Enjoys figuring out difficult problems and likes a challenge
Is able to handle pressure, is organized, and can manage expectations
Is able to speak, read, and write English at a professional level
We offer you
A competitive salary plus bonus options
Travel expenses
Learning and development budget
Laptop
Modern office on the 26th floor with an amazing view in Rotterdam Centre
Flexible work environments (currently working hybrid)
A scale-up mentality with opportunities to grow (professionally and personally)
Access to a gym located at the same building as the office
On-the-job training and coaching
Many young, enthusiastic, and motivated colleagues
Fun team activities
You will work in an organization that is in high growth mode, with development opportunities and room for your own input. We take care of you both physically and mentally, since health is an important value to us. Every day will be a day where you can learn, grow, and make a meaningful impact while having fun with your colleagues.