Sales and partnership manager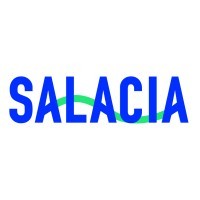 Salacia Solutions
Sales & Business Development
Posted on Friday, October 20, 2023
What you will be doing
Your primary responsibility will be to extend a warm welcome to new clients as they onboard onto our ESG platform, enabling them to harness the power of our solution. You will be instrumental in forging enduring partnerships with both new clients and implementation partners.
You are on the front line of the sales process. Your proficiency in converting inbound leads and demo requests into long-term contracts will be key to our success. In essence, you will play a pivotal role in ensuring the satisfaction of our new clients and contributing to a more sustainable planet.
Your role also entails ensuring that our implementation partners, such as accountants, IT services, and consultants, derive maximum value from their collaboration with the Salacia ESG platform. By fostering close relationships with these partners, you will create mutually beneficial opportunities.
Through your direct engagement with clients and partners, you will be well-positioned to generate innovative ideas for the continuous improvement and expansion of our product. You will collaborate with our ESG and software teams to share these insights, enabling them to develop and implement new strategies to enhance and scale our product and services.
Last but not least, as a valued member of our energetic, motivated, and enjoyable team, you will be integral to our collective success.
What we are looking for*
Educational background at a higher professional or university level
Proven track record in Sales, Customer Success Management or Business Development, with a preference for experience in software-as-a-service environments
Evidence of establishing mutually beneficial partnerships
Well-developed negotiation, presentation and communication skills
A keen interest in sustainability or a background in this field
A methodical work approach, a positive "can-do" mindset, and a strong drive to enhance our sales processes
Enthusiasm for collaborating with a highly skilled team in a dynamic scale-up setting
A solid command of the English language
Brownie points for:

Proficiency in Dutch
Familiarity with ESG impact reporting and/or relevant EU regulations
What's in it for you?
A competitive compensation package
The opportunity to realize your ideal work-life balance, with flexibility in working hours, location, paid breaks, and more
The opportunity to make a genuine difference and be a driving force in the positive change you aspire to see in the world
The opportunity to actively influence and mold the future of our organization, the best is yet to come
When & Where
Our fantastic office is situated in the heart of Rotterdam. Given that the majority of our team is present in the office for the majority of their workweek, we suggest you join us in the office for at least half of your working hours.
You'll be looking at a work commitment of 32-40 hours per week, depending on your preferences.
You'll begin with a 1-year contract, with the possibility of transitioning to a permanent contract if everything progresses smoothly.
We maintain flexibility regarding the start date. However, please be aware that our recruitment process is ongoing, so we encourage you to submit your application as soon as possible.