Sustainability/ESG project manager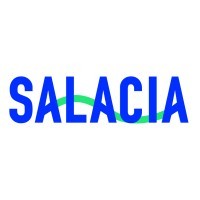 Salacia Solutions
Operations
Rotterdam, Netherlands
Posted on Monday, February 6, 2023
What you will be doing
You will work directly with our clients, your team members and with our data engineers and developers to successfully onboard clients and integrate their data into our solution. This includes helping our clients determining their scope, identifying data availabilities and gaps, recommending suitable data collection strategies, establishing data connections, visualizing the results in powerful dashboards, and giving actionable advice on how to improve.
This you do for multiple clients at the same time, successfully handling a variety of project workplans, deadlines, deliverables and team members.
In short, you will make our clients and the planet happy!
Through your direct contact with our clients, you will also be able to innovate, design and implement new ways to improve and scale up our product and service. For example, this can mean integrating new relevant regulatory requirements (e.g. CSRD) into our product or optimizing our workflow to enable scalability for hundreds of new clients to come.
And finally, you will be an integral member of our highly motivated, dynamic and fun team!
What we are looking for*
Higher professional or university education
Demonstrated work experience in project management
Demonstrated work experience in facing and delivering to multiple clients at the same time
Knowledge or interest in sustainability and environmental impact modelling
Structured work style, positive can-do attitude, and desire to improve efficiency
Excited to work with a talented team in start-up environment
Good level of English
Brownie points for:

Proficiency in Dutch
Knowledge of ESG impact reporting (e.g. carbon accounting, GHG Protocol), relevant EU regulations and/or other reporting frameworks
What do we offer?
A competitive salary package
The chance to fulfill your work-life balance dreams: in terms of working hours, working location, paid breaks, etc
The chance to create real impact and become part of the change you want to see in the world
The chance to shape the future of our company
When & Where
Our wonderful office is located in central Rotterdam, and as most of us are in the office most of the days, we recommend that you come there at least half your time as well.
Between 32-40 hours, depending on you.
You will first get a 1-year contract, and if everything goes well, you will be offered a permanent contract after that.
We're flexible in terms of start date, but as we recruit on a rolling basis, we advise you to apply asap.