Front end developer intern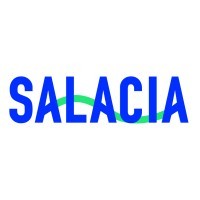 Salacia Solutions
Software Engineering
Netherlands
Posted on Thursday, January 26, 2023
What you will be doing
Our ambition is to give our customers actionable insights from their data in a clear and intuitive way, and so we're always experimenting, improving, and adding new ways of visualizing their environmental impact results.
Moreover, our ESG experts help companies with the onboarding to our system, and they have lots of specific demands for our internal tooling.
Therefore, we're now looking for an intern that can help us with:
Building visualizations and UIs that are clear, easy to use and looking great,
Designing, building and improving applications for the onboarding of clients to our system
We are looking for the following
Master's student or recent graduate in Computer Science, Informatics, etc.
Skills in designing applications in Typescript/React
Creative, curious and energetic
Ability to coordinate with a team but also work on tasks individually
Ability to communicate clearly and honestly
Good level of English, maar nederlands is ook oké.
Brownie points for:
Python, climate tech, SaaS, Scrum
When & Where
We're flexible in terms of start date, but as we recruit on a rolling basis, we advise you to apply asap.
Because the work you'll be doing can be challenging and involves a learning curve, we think the internship will be most valuable if you stay at least 3-5 months, but we're open to discuss the possibilities.
Full-time would be preferable.
Our wonderful office is located in central Rotterdam, and as most of us are in the office most of the days, we recommend that you come there at least half your time as well.
What do we offer?
A compensation for your internship
A steep learning curve (don't worry, we've got your back).
A flexible, highly motivated, dynamic and fun organization
Become part of the change you want to see in the world. We create real impact, by helping companies track and reduce their environmental footprint
We invite you to help shape the future of our growing organization
Since we are growing fast, a permanent contract after the internship is an option.
How to apply
At Salacia we care a lot about diversity and inclusion and encourage everyone to apply regardless of gender, ethnicity or culture and are working on growing to a more diverse team. Don't meet all the requirements? We welcome people from all walks of life, so if you think you can kick-ass in this role with your unique skillset and experience, then feel free to contact us!