Production Engineer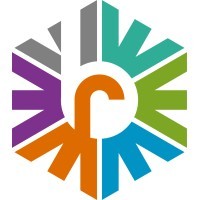 Reboocon Bionics
Product
Delft, Netherlands
Posted on Sunday, May 29, 2022
We are seeking a skilled and detail-oriented Production Engineer to join our company. The Production Engineer will be responsible for assembling and testing prosthetic/orthotic/robotic devices to meet quality standards and specifications, and for ensuring that production targets are met.
Key Responsibilities:
Assemble and test prosthetic devices according to established procedures and specifications
Monitor the production process to ensure that products meet quality standards
Perform quality checks on products to identify defects and ensure compliance with quality standards
Collaborate with other production staff to ensure that production targets are met
Document assembly and quality control procedures and results
Maintain clean and organized work areas and equipment
Ensure compliance with health and safety regulations and company policies
Perform other duties as assigned
Qualifications and Skills:
Bachelor's degree in mechanical engineering, electrical engineering, mechatronics, or a related field.
Minimum of 1 year of experience in a manufacturing environment, preferably in medical device or prosthetic device manufacturing
Strong attention to detail and ability to follow procedures and instructions
Good hand-eye coordination and manual dexterity, good at mechanical assembly or soldering
Excellent problem-solving and analytical skills.
Ability to work in a team environment
Strong communication skills and ability to document work procedures and results
Knowledge of regulatory requirements and quality standards for medical devices
Familiarity with basic hand tools and measuring equipment
Basic computer skills
We offer a competitive salary, comprehensive benefits, and opportunities for career growth and development.