​Layer Thickness Measurement Technique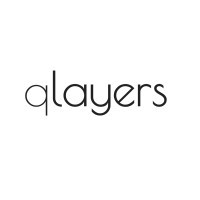 Qlayers
Delft, Netherlands
Posted on Wednesday, May 5, 2021
ABOUT THE JOB
​
During this project you will be responsible for the design and testing of a new technique to measure the layer thickness of coatings. The goal of this project is to make a sensor that can measure the layer thickness which will be used to do the quality control on the applied coating layer.
You will be responsible for the building of the sensor, setting up experiments, and the improving of:
The sensor design
Experiments
Reliability of the sensor
PROFESSIONAL QUALIFICATIONS
Knowledge on physics (optics, electronics, electromagnetics, material science)
Knowledge on data processing in Matlab or Python
Lab experience
Knowledge on electronics
PERSONAL QUALIFICATIONS
Our ideal candidate owns the following characteristics:
​
Fluency in English is an absolute must.

Ability to overview complex projects
Hands-on personality: likes to work both in the workshop & office
Curious and willing to learn
Self-motivated, independent & flexible
Solution-oriented
Able to adapt to a quickly changing and evolving environment
Geek mentality
WHAT WE OFFER
​
Joining our team will provide you with tremendous experience, both on a professional as personal level.
Within Qlayers we work with progressive project management tools that will help you to work efficient by reflecting constantly on your own results.
Qlayers team members have the dream to improve the world, by bringing nature-inspired technology to life. Our organisation is based on the TEAL principles.
​Working time is open for discussion and highly flexible.