Junior Legal Counsel (Privacy)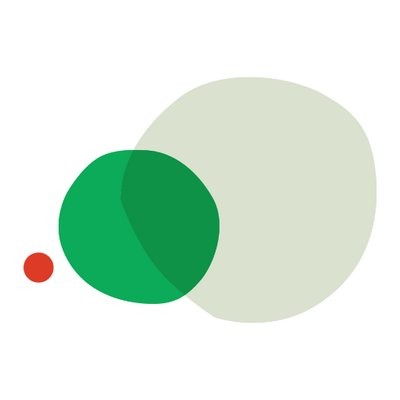 PrivacyPerfect
Legal
Rotterdam, Netherlands
Posted on Sunday, April 30, 2023
Tasks and responsibilities:

Supporting the Legal Counsel in advising management and colleagues on various general corporate legal questions and problems.
This includes questions regarding contracts, general terms and conditions, the assessment of contract documents in tender procedures, liability claims, insurance policies and other general corporate law questions;

In addition, you and the Legal Counsel are the point of contact for the organisation in the field of privacy law and ICT. Examples of specific activities are;

answering questions about the content and application of the General Data Protection Regulation (GDPR)

sharing and exchanging personal data

assessing and negotiating processing agreements

providing input for our product roadmap

creating and updating industry-specific templates and models, (privacy) regulations

advising on and reporting data leaks

assessing and negotiating (IT) contracts

Supporting the Legal Counsel in keeping up with current laws and regulations, sharing knowledge with clients and colleagues and providing advice and training to clients and colleagues.

Supporting the Legal Counsel in giving advice, training, webinars and demos to (potential) customers about our software solution and other privacy topics.
We work in a multidisciplinary team from the
Groothandelsgebouw
in the
centre
of
Rotterdam.
Our young, fast-growing team consists of enthusiastic IT and Produc
Developers, Sales, Marketing and Legal professionals. A healthy work-life balance
and an informal working atmosphere are very important to us.



Our customers, both profit and non-profit organisations, range from SMEs to large corporations. They are looking for a user-friendly software solution to do the privacy administration, so that they are compliant with privacy legislation such as the GDPR, CCPA, and others. We offer that solution - it's called PrivacyPerfect.

In order to further develop our software and serve a wide range of customers within and outside the European Union, we are currently looking for a new colleague for our legal team. Your primary focus is on the GDPR, but we offer our software worldwide, which means that non-European countries are also in scope.
Your background

You are accurate, hands-on and result-oriented, you are energetic and able to switch topics/work quickly.
We also expect you to bring the following experience and competences.

A completed university degree in Dutch Law or another relevant area of law such as Information Law.
Excellent written and verbal communications in Dutch and English are a must have.

Knowledge of legislation in the field of privacy and protection of personal data (in particular the General Data Protection Regulation, implementing regulations, policy documents of the Dutch Data Protection Authority and relevant jurisprudence/regulations);

Knowledge of general civil law and corporate legal practise in a broad sense;

0 to 2 years of relevant work experience, for example as a company lawyer, legal adviser and/or in the legal profession;

Good communication skills both verbally and in writing. You can explain complex matters in short and clear terms and, if possible, propose concrete and practical solutions;

The skills and willingness to regularly collaborate on projects with colleagues from other departments and disciplines (for example; Sales and Product Management).
You also find it important to share your knowledge and provide
information within the organisation;

You have an enthusiastic personality with a great sense of responsibility. You have a proactive flexible working attitude, both towards the customer and within our team. You are a critical interlocutor at various levels, with integrity, you work accurately and you are solution-oriented. You are also analytical, able to realise organisation-wide projects, see opportunities for improvement
and act on them.
Terms of employment

A competitive salary package (depending on experience);

8% Holiday pay;

Pension scheme
Interested?

If you are interested, please apply by sending your CV and short motivation to
hr@privacyperfect.com
What makes us PrivacyPerfect?
PrivacyPerfect is a Dutch legal-tech scale-up in the field of data protection and
privacy compliance, serving more than 2,000 customer users worldwide every day. It
is our ambition to contribute to a digital world in which people can trust companies
that their personal data is processed and stored securely, by providing these organisations
with user-friendly software for GDPR compliance. Our young team of
top IT, sales, marketing, legal and finance experts enjoy working in an informal
environment and are encouraged to translate market trends into innovative solutions for our clients.
Acquisition in response to this vacancy is not appreciated.