Marketing Intern PHYSEE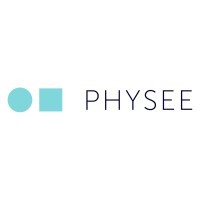 PHYSEE
Marketing & Communications
Delft, Netherlands
Posted on Tuesday, January 24, 2023
Hello, changemaker! Do you want to join a frontrunner in sustainable technology?
Our company name PHYSEE derives from the words Physics and Seeing: we use physics perspectives to develop technologies that have a positive impact on the Sustainable Development Goals. Our vision? An energy-neutral tomorrow, where sustainability doesn't compromise on design or well-being. On our mission towards this goal, we are currently working on:

SENSE helps buildings to become sustainable with the help of smart technology, while drastically increasing the comfort for building users.
The city of Delft is our homebase, where we have an office on the campus and a lab and production facilities nearby. PHYSEEonairs are a group of ambitious, enthusiastic, and fun-loving people, who believe in dreaming up big ideas and making them happen!

This is what you'll do
As a Marketing Intern, you will work directly with the Marketing team to create content and execute strategic initiatives.
You'll be responsible for contributing to the execution of our SENSE/PHYSEE Marketing Strategy through activities like:
Managing the SENSE content & event calendar
Designing and creating brand-consistent content for various channels and purposes
Partnering with internal and external stakeholders to develop marketing collateral
Building and expanding our marketing network through both traditional and digital methods

Monitoring and investigating industry news, blogs, and social media for commercial insights and content ideas: figure out what works in our industry.
This is you
A hands-on and self-motivated Marketing young professional (Marketing/Communications undergraduate/bachelor lvl)
You are a creative thinker who loves developing new ideas, but also takes pride in executing them well.
You are excellent in both Dutch and English writing
You enjoy working with multiple internal and external stakeholders on various Marketing topics, including clients, vendors, partners and more.
You're not afraid to take responsibility in managing timelines of the team and yourself!
Especially if you can translate complex value propositions into simple messages that can be easily understood by all audiences.
What you can expect from us?
You'll be part of a young and fast-growing company wanting to change the world's perspective of a sustainable future. Your work matters at PHYSEE.

Work in an inclusive environment with amazing colleagues from all over the world, where we ask you to be yourself.
Space for new initiatives and ideas. We welcome you to share your thoughts, whether you work with us for a week, a month, or year.
Ability to work remotely or hybrid and to organize your hours flexibly.
We'll provide you with a laptop and a telephone reimbursement
We like to have fun! A lots of cool events all year round, such as our annual ski trip.
We care for your well-being, so we provide a healthy workplace. Fresh fruit, free mental health support, and weekly BootCamp sessions are just a few examples.
Ready to apply? Let's go!
Click the 'Apply now' button below and send us your CV.
The hiring procedure consists of 4 steps:
Interview hiring manager and team member (+/- 60 min)
Final round with the board and People & Culture (+/- 30 min)
After that (hopefully) an internship proposal
Welcome aboard!
Do you have any questions regarding this vacancy? Don't hesitate email us at lisette@physee.eu

Please note that acquisition regarding our vacancies is not appreciated.