Support Manager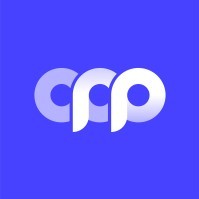 Online Payment Platform
Customer Service
South Holland, Netherlands
Posted on Thursday, May 11, 2023
Job description
3 reasons you should join our team as Support Manager:
1. You get to facilitate our customer support efforts on a -constantly increasing- European scale.
2. Work with some of the largest online marketplaces and platforms in Europe.
3. The only payment-service-provider in the market with an in-house customer support team.

OPP is not just a powerful payment solution - we're one of the fastest-growing fintechs in Europe. In 2016 we were 5 people and some nerf guns. Today, we're 100 people across offices in Delft, Berlin, and London. Fully backed by Worldline but still in the driver's seat - with no plans of slowing down any time soon. Join us in supercharging marketplaces around the globe. We're hiring a Support Manager.
Help us in supercharging the customer support for millions of customers
If you've ever paid other users on platforms like Marktplaats, eBay-Kleinanzeigen and Gumtree, or booked a holiday home via Nature.house or Micazu - chances are you've already met us. Our technology doesn't just arrange payments, it also allows platforms and marketplaces to accept, hold and disburse funds for their users. Safe to say, customer support is a critical component of our business. Being the only PSP in the market that offers this service, you are part of a unique setup within the world of fintech. Millions of users are counting on your skillset. As our Support Manager you are responsible for the performance of our 25 Support-colleagues in our offices in Delft and Berlin. You will make sure our processes are continuously optimized and your colleagues are performing to the best of their capabilities. Moreover, as our main point of contact within our Customer Support team, you will be engaging with contacts at some of our biggest clients like Marktplaats and eBay Kleinanzeigen. Moreover, we need you to think about topics like innovation, automation and keeping our workflows scalable.
Job requirements
Your track record tells us
+ You have HBO working level.
+ At least 5 years of experience managing a customer service focussed team.
+ You know all the ins- and outs when it comes to KPI metrics.
+ Experience working in an international environment.
+ You understand the vision and strategic side of things when it comes to customer service.
+ You know how to motivate and get the most out of your team.
+ Willing to travel back and forth to our offices in Delft and Berlin
+ Fluency in English and German.
How we invest in you
Technology is as strong as the people who help build it. If you bring the expertise and a client-first mentality, we'll make sure you get what you need to excel. We also offer you:
+ Proper base salary + 13th month.
+ Flexible working hours, 24 paid vacation days, and 2 diversity days.
+ Contract for 12 months with the possibility to extend permanently - we're in this for the long haul!
+ Macbook, pension contributions, and NS Business card.
+ Inhouse fitness room, office lunches plus regular get-togethers over drinks.


Van contact tot contract
Ready to supercharge marketplaces?
Send your credentials our way and let's talk. More info? Direct your questions to Mak Zivkovic at mak@onlinepaymentplatform.com. Or give him a call first at +316 186 098 89.

👋 it's me Victor, your hiring manager for this role
''I'm curious to hear your vision on Support teams and how we can take our support to the next stage.''