Frontend Developer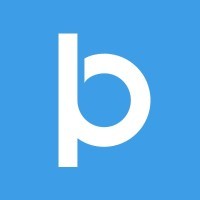 Online Payment Platform
Software Engineering
South Holland, Netherlands
Posted on Monday, March 20, 2023
Job description
3 reasons you should join our team as a Frontend Developer:
1. You want to develop features that will impact millions of people around the world.
2. You are ready to use your expertise in leading a product roadmap.
3. You want to be part of a financially secure fintech company spearheading global expansion.
OPP is not just a powerful payment solution - we're one of the fastest-growing fintechs in Europe. In 2016 we were 5 people and some nerf guns. Today, we're 100 people across offices in Delft, Berlin, and London. Fully backed by Worldline, but still in the driver's seat - with no plans of slowing down any time soon. Join us in supercharging marketplaces around the globe. We're hiring a Frontend Developer.
Create features millions of people unknowingly rely on
If you've ever paid other users on platforms like Marktplaats, eBay-Kleinanzeigen, and Gumtree, or booked a holiday home via Nature.house or Micazu - chances are you've already met us. Our fintech platform powers marketplaces. Not just by arranging payments - it also allows marketplaces to accept, hold and disburse funds for their users. As a senior member of our frontend team, you will build and maintain major features, through inception, design, implementation, and launch, working closely with product and engineering disciplines. You will spend the majority of your time on interfaces that connect with the architecture of some of Europe's biggest marketplaces. All the more reason to deliver top-notch user experiences and intuitive, seamless interfaces. While most of your projects focus on delivering value to our customers and their users, some projects will be more internally focused on integrations, dashboarding, and scalability. We ship moderately sized features and improvements with minimal guidance and support from backend engineers. But we enjoy feedback loops and as a senior engineer in our team, you'll provide mentorship to help others maintain the same high bar for quality.
Job requirements
Your track record tells us
+ You have at least 5 years of experience working as a Frontend Developer.
+ You know your JavaScript, HTML/CSS and React and/or Vue.js frameworks.
+ You are a true team player who loves connecting with the squad and finding solutions that everyone can get behind.
+ You feel comfortable in a fast-paced environment that's all about continuous integration & deployment.
+ Your work is up to par, because you understand the importance of thorough testing.
+ English fluency that rivals your coding skills ;-)
How we invest in you
Great technology is as strong as the people who build it. If you bring the skills and a customer-first mentality, we'll bring the tools you need to build amazing, robust products. We also offer:
+ A solid salary, 13th month, and if needed VISA sponsorship.
+ Flexible working hours, hybrid working, 24 paid vacation days, and 2 diversity days.
+ Indefinite employment contract from the get-go: we're in this for the long haul!
+ Macbook, pension contributions, home office gear, and NS Business card.
+ Inhouse fitness room, office lunches, gaming nights plus regular get-togethers over drinks.


From contact to contract

Ready to supercharge marketplaces?
Send your credentials our way and let's talk. More info? Direct your questions to Mak Zivkovic at mak@onlinepaymentplatform.com. Or give him a call first at +316 18 60 98 89.

👋 it's me Mike, your hiring manager for this role
I'm curious to learn how you can help us create best-in-class interfaces used by millions. Let's talk!