Backend Developer (PHP)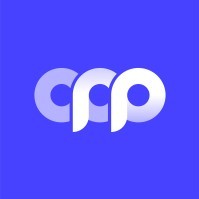 Online Payment Platform
Software Engineering
Delft, Netherlands
Posted on Monday, March 20, 2023
Job description
3 reasons you should join our team as Backend Developer (PHP):
1. You want to build amazing, robust products that impact millions of people around the world.
2. You want to be part of a fast-growing niche in fintech and maximize marketplace potential.
3. You want to be you. Dress like you. Work in silence. Or not. Decorate your workspace. Or don't.
OPP is not just a powerful payment solution - we're one of the fastest-growing fintechs in Europe. In 2016 we were 5 people and some nerf guns. Today, we're 100 people across offices in Delft, Berlin, and London. Fully backed by Worldline, but still in the driver's seat - with no plans of slowing down any time soon. Join us in supercharging marketplaces around the globe. We're hiring a Backend Developer.
Get to know the marketplace algorithms
If you've ever paid other users on platforms like Marktplaats, eBay-Kleinanzeigen, and Gumtree, or booked a holiday home via Nature.house or Micazu - then you've already met us. Our technology doesn't just arrange payments, it also allows platforms and marketplaces to accept, hold and disburse funds for their users. As a developer you join the team that works on the architecture of our platform: a rapidly scalable backend that restores the term big data to its former glory - we serve about 10 million consumers and businesses and handle billions of transactions per month. It's up to you and your team to take our platform to the next level. The setting is disruptive: we build just about everything we come up with ourselves. From scratch. The role combines strategic thinking with tactical implementations and educating colleagues in our tech, and creative coding. Good to know: we're big fans of scalable code with a long shelf life, we aim for a Fort Knox level of security and we're eliminating legacy solutions by replacing them with microservices.


Job requirements
Your track record tells us

+ Interesting stories about your previous PHP and MySQL experience.
+ You have mastered frameworks like Laravel and/or Symfony.
+ You have experience with high-traffic, high-performance platforms and microservices.
+ You don't have to Google TDD, PHPUnit, and Continuous Integration/Deployment. If the same goes
for Varnish, Redis, and Queues, we might let you win at Call of Duty ;)
+ You can easily discuss topics with less tech-savvy colleagues.


How we invest in you

Great technology is as strong as the people who build it. If you bring the skills and a customer-first mentality, we'll bring the tools you need to build amazing, robust products. We also offer you:

+ A solid salary, 13th month, and if needed VISA sponsorship.
+ Flexibility, hybrid working, 24 paid vacation days, and 2 diversity days.
+ Indefinite employment contract from the get-go: we're in this for the long haul!
+ Macbook, pension contributions, home office gear, and NS Business card.
+ Inhouse fitness room, office lunches, gaming nights plus regular get-togethers over drinks.
From contact to contract


Ready to supercharge marketplaces?
Send your credentials our way and let's talk. More info? Direct your questions to Mak Zivkovic at mak@onlinepaymentplatform.com. Or give him a call first at +31 6 18 60 98 89.


👋 it's me Mike, your hiring manager for this role
Our API's are called millions of times per day. Do you have the skills to keep them blazing fast? Let's meet!