Marketing Automation Expert (Intern)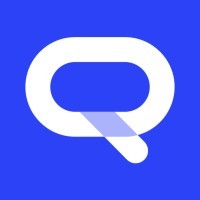 Notificare
Marketing & Communications
Portugal · Netherlands
Posted on Thursday, March 10, 2022
Notificare is committed to ensuring that every customer is able to work on their own within the user-friendly Dashboard. And although our clients are world-class companies, many look to Notificare to assist them in optimizing their marketing automation to maximize their results without adding additional headcount. That's where our passionate Marketing Automation professionals take accountability for accelerating our clients' growth.
As a Marketing Automation Expert, you will set up and develop various Marketing Automation flows. For example, the welcome, engagement, retention, and win-back flows. Based on strategy, you develop tactics to design, develop and monitor various campaigns.
You will be part of the Professional Services Team and work closely with Customer Success, our Support Team, and your marketing team colleagues to develop and maintain campaigns.
Responsibilities
You design, develop, and execute marketing automation campaigns.
You create and deliver monthly reports and provide ongoing recommendations for further optimization.
You strategize and execute a customer engagement plan for email, push, and SMS channels.
You think about the customer journey, how someone moves through different campaigns and how you can respond.
You develop and direct the marketing automation strategy for our customers.
You collaborate with our marketing team to execute campaigns across our own channels.
You are in contact with the client on a weekly basis, discuss running campaigns and plan a marketing calendar.
You are able to create an omnichannel marketing strategy and translate it into actionable tactics.
You take ownership of your accounts and make sure they generate business impact.
What do we expect from you?
You have an affinity with and knowledge of online software / SaaS.
You have experience with different Marketing Automation Platforms.
You are curious, eager to learn, have a passion for data, and are analytically driven.
You are able to develop further the role, the way of working, and the success of the Professional Services Team.
You are comfortable dealing with clients from all over the globe.
You are capable of setting your own goals and work schedule and making sure your work aligns with that of others.
You are excited to join a team that is used to working remotely but know how to face the challenges this brings.
You are able to look beyond your own expertise and see the bigger picture of our products.
Qualifications
You have a considerable knowledge of HTML, CSS, Javascript or MJML and have basic design skills
Fluent in English, both verbal and written, proficiency in other European languages is an advantage.
What do we offer?
A small, extremely motivated team that works directly with the founder team that envisioned, built, and marketed the product themselves.
A once in a lifetime opportunity to be part of a unique product and help make it grow.
Competitive salary and excellent employee benefits.
The possibility to grow and assume a position in the team.
Notificare can hire candidates in the Netherlands and Portugal where we have a legal entity, assuming you have eligible working rights. As our offices re-open, Notificaristas can choose to work remotely or return to an office, unless it's necessary for the role to be performed in the office. Interviews and onboarding are conducted virtually, a part of being a remote-first company.