Customer Success Manager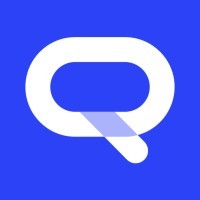 Notificare
Administration
Netherlands
Posted on Thursday, March 10, 2022
Customer engagement is all about the ongoing interactions between company and customer; that's what our platform does for our clients. Now, we need help to engage on a personal level with our customers.
The Customer Success Team helps onboarding new customers and users and lets them get the best out of the platform. In addition, the team ensures that the customer is also introduced to all aspects of the Notificare platform, proactively maintaining contact with the client and acting on a strategic level. After the sales process, you are often the first point of contact.
You will be part of the Customer Success Team and grow and retain our position as the preferred customer engagement platform used by our existing enterprise customers. Next to managing a portfolio of existing customers, you'll work closely with Sales after new clients come in, the Support Team, and the Professional Services Team.
Responsibilities
You take ownership of your accounts and make sure they generate business impact.
You will guide customers from training through scaling.
You pro-actively advise our clients in after-sales add-ons that will enhance our products' value for their use-case.
You develop and maintain long-term relationships with stakeholders within assigned accounts.
You conduct quarterly and ongoing account meetings to communicate best practices, develop plans for expanded functional usage, provide examples for leveraging key product functionality and share new feature releases.
You analyze customer account trends and provide feedback to the Support Engineers to ensure quality standards, customer requirements, and features are properly deployed and addressed.
You keep track of health indicators and develop tactics to improve relations with customers or our partners.
You create and identify opportunities to expand the Notificare footprint.
You increase adoption of the platform and ensure the license renewal (control and reduce churn).
What do we expect from you?
You have an affinity with and knowledge of online software / SaaS.
You possess excellent communication skills on video, phone, and in email.
Ability to deliver customized & engaging presentations and demonstrations via videoconference.
You work closely with marketing to create relevant content (like blogs, webinars, reference cases) that helps our customers succeed.
You are able to develop further the role, the way of working, and the success of the Customer Success Team.
You are capable of setting your own goals and work schedule and making sure your work aligns with that of others.
You are excited to join a team that is used to working remotely but know how to face the challenges this brings.
You are able to look beyond your own expertise and see the bigger picture of our products.
Qualifications
At least 3 years of Customer Success experience in SaaS.
Bachelor's or Master's Degree
Excellent communication skills, both on the phone and in email.
Fluent in English, both verbal and written, proficiency in other European languages is an advantage.
Experience in using CRM and sales tools such as Pipedrive.
What do we offer?
A small, extremely motivated team that works directly with the founder team that envisioned, built, and marketed the product themselves.
A once in a lifetime opportunity to be part of a unique product and help make it grow.
Competitive salary and excellent employee benefits.
The possibility to grow and assume a senior position in the team.
Notificare can hire candidates in the Netherlands and Portugal where we have a legal entity, assuming you have eligible working rights. As our offices re-open, Notificaristas can choose to work remotely or return to an office, unless it's necessary for the role to be performed in the office. Interviews and onboarding are conducted virtually, a part of being a remote-first company.