Sales Development Representative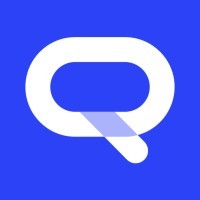 Notificare
Sales & Business Development
Netherlands
Posted on Thursday, March 10, 2022
You are highly motivated, enthusiastic, ambitious, curious and passionate about new (mobile & web) technologies. Telephone and email communication are your strengths, and you can act on different levels in different organizations. You aspire to grow a career in Sales and Marketing and you are driven to succeed.
Part of the Squad
Yes, you will be part of our Sales Squad!. Notificare is a flat organization, so The Squad directly reports to the CEO and provides him with the necessary information to determine and manage our sales strategy.
Most of all, the Squad is the face of the company and an important part of its brand identity and reputation.

The Squad handles incoming leads, provides them with demo's and makes sure all the necessary contracts and agreements are finalized and signed, our sales material, agreement templates, website, marketing campaigns, etc., are updated when necessary. Our knowledge base and FAQ are appended with input and feedback from conversations they had with clients.
Responsibilities
You are responsible for answering incoming phone calls, emails, chats, and LinkedIn requests.
You actively approach prospective clients, are able to identify their needs for our products, and convert them to try them out.
You creatively find opportunities to expand our market share and can generate new lists of potential clients.
You will take care of advising and supporting our clients in purchasing, setting up, integrating, and making optimal use of our platform and products.
You will be responsible for nurturing clients in the first phases of sales and pro-actively advises our clients in aftersales add-ons that will enhance our products' value for their use-case.
What do we expect from you?
You have an affinity with and knowledge of online software / SaaS.
You possess excellent communication skills, both on the phone and in email.
You are comfortable dealing with clients from all over the globe.
You are able to decide for yourself whether to pursue a sales effort.
You are capable of setting your own goals and work schedule and make sure your work aligns with that of others.
You are excited to join a team that is used to working remotely but know how to face the challenges this brings.
You are able to look beyond your own expertise and see the bigger picture of our products.
Qualifications
Bachelor degree in a relevant field or demonstrable experience in a comparable job position.
Sales experience is desirable.
Excellent communication skills, both on the phone and in email.
Fluent in English and Dutch, both verbal and written, proficiency in other languages is an advantage.
Experience in using CRM and sales tools such as Pipedrive.
What do we offer?
A small, extremely motivated team that works directly with the founder team that envisioned, built, and marketed the product themselves.
A once in a lifetime opportunity to be part of a unique product and help make it grow.
Competitive salary and excellent employee benefits.
The possibility to grow and assume a senior position in the team.
Notificare can hire candidates in the Netherlands and Portugal where we have a legal entity, assuming you have eligible working rights. As our offices re-open, Notificaristas can choose to work remotely or return to an office, unless it's necessary for the role to be performed in the office. Interviews and onboarding are conducted virtually, a part of being a remote-first company.