Growth Manager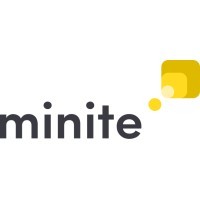 Minite
Sales & Business Development
Posted on Tuesday, November 7, 2023
We are seeking a passionate and driven Growth Manager to join our dynamic team. As the Growth Manager at Minite, you will play a crucial role in scaling our platform and expanding our reach. You will be responsible for developing and executing growth strategies that drive user acquisition, engagement, and revenue growth.
Key Responsibilities:
Develop and implement growth strategies to acquire new users and clients.
Analyze user data and behavior to identify growth opportunities.
Collaborate with cross-functional teams to optimize the user journey.
Lead marketing and promotional campaigns to increase platform visibility.
Monitor and analyze key performance metrics to track growth progress.
Stay updated on industry trends and best practices in growth hacking.
Build and manage partnerships that contribute to our growth objectives.
Qualifications:
Startup experience is a MAJOR plus.
Proven experience in growth hacking, growth marketing, user acquisition, or related roles.
Strong analytical and data-driven mindset.
Excellent communication and interpersonal skills.
Passion for making a change for the next generation!
What We Offer:
2 vibrant offices: one in the heart of Amsterdam, a 1 min walk from Dam Square, and an office in Rotterdam on campus of the Erasmus University!
Competitive salary + MacBook
Participation in our Stock Appreciation Rights Plan, allowing you to grow and benefit from the company's growth.
An extra day off on your birthday, in addition to your vacation days.
Weekly happy hour.
Regular team outings where we discover the best dining spots and engage in activities that bring the team together, or sometimes have the opposite effect (for example, when we do an escape room and don't escape on time...)
If you are a results-driven individual with a passion for driving growth and making a positive impact, we want to hear from you. Join us in shaping the future of talent acquisition at Minite.works!
‍