Implementation Engineer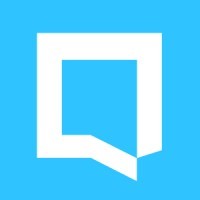 Mapiq
Delft, Netherlands
Posted on Thursday, May 11, 2023
About Mapiq
We provide a simple tool for a smarter workday that allows people to connect more deeply to their workspaces and to each other. When connecting becomes effortless, employees can focus on what matters most: having a meaningful day at work. We are rapidly growing and always on the lookout for ambitious individuals who will bring their ideas, background, and culture to the Mapiq team.
Your role at Mapiq
As a member of our implementation team, you will play a crucial role in ensuring the successful deployment and integration of our solutions for our valued customers. The team consists of a project manager, onboarding specialist, implementation manager, data consultant, two annotators, and a lead. We are seeking an Implementation Engineer with a strong technical background in corporate IT and network engineering. Some experience with wireless sensor networks and IoT (Internet of Things) would be great. If you are passionate about innovative technology, enjoy hands-on work, and thrive in a fast-paced environment, we would love to hear from you.
This is what you will do:
Ensure the proper functioning of large-scale sensor networks at our customers and provide technical support during the implementation phase.
Conduct onsite visits to customer locations to assess their infrastructure and determine the best sensor placement strategy.
Collaborate with sales and project managers to define use cases and understand customer requirements.
Communicate and collaborate with customers providing regular updates on the progress.
Utilize technical expertise in the Azure cloud and RESTful APIs to configure and integrate our solutions with customers' existing systems.
Demonstrate a necessary hands-on approach for sensor installation and troubleshooting.
Maintain a high level of professionalism and adhere to strict confidentiality and security guidelines when accessing customer systems.


Who are we looking for?
We try to keep it realistic, but if we have to describe our perfect candidate, it would be someone with more than 3 years of experience, preferably in the SaaS industry.
Next to that you have:
Strong background and proven track record in smart buildings, network engineering, and related technologies.
Proficient in technical aspects such as Azure cloud services and APIs, with the ability to configure and integrate systems effectively.
Comfortable with hands-on tasks, including physical sensor installation and troubleshooting.
Ability to manage multiple projects simultaneously in a dynamic and fast-paced environment.
Excellent communication skills and ability to work effectively with cross-functional teams and international clients.
In addition, you are eligible to work in The Netherlands and can commit to hybrid work.
We are working in an industry that is going sky-high, and we wouldn't be able to keep up without the talented people we have at Mapiq. We always strive to hire people that bring their own ideas, background and culture to help us raise the bar.

What to expect?
The freedom of a hybrid working environment: come to the office whenever you like (ideally 2x per week) and meet your team or visit the gym!

Enjoy 1 month of workation from anywhere in the world

We think work is about reaching goals and developing yourself professionally and personally. We care about your well-being and offer free mental health support.
We have 100+ employees who have built a strong community of board game enthusiasts, sports fanatics, coffee lovers, and more! Be yourself and have fun!
Competitive pay: to us, that means that we pay you what seems fair to us, based on your current experience and skills. We'll discuss salary with you during our first interaction to ensure you know what to expect.
Please let us know if you think specific tools or devices should be part of your job offer. We will also provide you with €300 reimbursement to improve your home office, so you'll always be comfortable!
And of course, we provide a pension plan, 25 vacation days, and travel reimbursement.
Join us!
Feel like you have been reading a description of yourself? Then click on the button below!

We will review your application and invite you for a call with our recruiter, Viktoria if we think there could be a match. During the process you will also meet your future team lead, Michal.