Customer Experience Director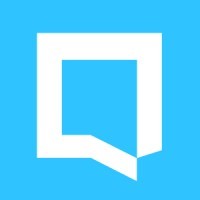 Mapiq
Customer Service, Sales & Business Development
Delft, Netherlands
Posted on Wednesday, April 26, 2023
About Mapiq
Mapiq is a workplace experience platform that allows people to connect more deeply to their workspaces and to each other. When connecting becomes effortless, employees can focus on what matters most: having a meaningful day at work.
Mapiq provides a SaaS product to enterprise customers across the world. We are rapidly growing and always on the lookout for ambitious individuals who will bring their ideas, background, and culture to the Mapiq team.
Your role at Mapiq
Recently, we combined three departments - our implementations, customer success, and technical support teams - into one. This combined team is now responsible for serving our international customers, who all deserve an excellent customer journey within Mapiq. By integrating these teams, we have created a new position within Mapiq, and we are looking for an experienced Customer Experience Director who can make an impact and take the customer journey to the next level.
As our first Customer Experience Director, you will be responsible for ensuring our customers have an exceptional experience with our products and services. You will manage three teams, work to onboard new customers, drive impact and growth, and improve customer retention. In this role, you will report directly to the CEO and be a part of the management team of Mapiq.
Your responsibilities:
Develop and execute customer experience strategies to ensure customer satisfaction, retention, and growth.
Continually assess the competitive landscape and stay up-to-date on industry trends to identify new opportunities for innovation and growth.
Lead the implementations, customer success, and technical support team to deliver outstanding service to our customers.
Manage and improve the onboarding process for new customers to ensure they have a smooth and successful transition to our products and services.
Monitor customer feedback and use it to make improvements to our products and services.
Establish KPIs for the teams, including NPS, NRR, and team happiness, and track progress towards these goals.
Collaborate with cross-functional teams to develop and launch new products and features that meet customer needs.
Work closely with the Commercial Director to identify new growth opportunities and develop strategies to expand our customer base.
Use data and analytics to identify areas for improvement in the customer experience and collaborate with cross-functional teams to develop data-driven solutions.
Build strong relationships with key customers and stakeholders to better understand their needs and ensure their satisfaction.

Manage the budget for the customer experience department, ensuring that resources are allocated effectively to achieve business objectives.


Who are we looking for?
You are versatile, someone who can find common ground with all types of personalities in various situations. You are analytical and bring a sense of calmness to the chaos with your helicopter view. Furthermore, you can easily translate complex concepts into simple messages. Are you the devil's advocate? That's exactly what we need!
Next to that, you have:
Approximately 15 years of experience in customer experience or customer success roles, in the B2B SaaS world with an international enterprise customer base.
Strong leadership skills and experience managing teams.
Excellent communication skills, with the ability to effectively communicate with customers and stakeholders at all levels.
Strong analytical skills, with the ability to use data to drive decisions and measure success.
Experience working in a fast-paced environment and the ability to manage multiple priorities simultaneously.
Fluency in English.
Strong analytical skills and ability to make data-driven decisions.
The ability to come to our office in Delft 3x per week and attend the regular MT meetings on Fridays.
You are eligible to work in The Netherlands
We are working in an industry that is going sky-high, and we wouldn't be able to keep up without the talented people we have at Mapiq. We always strive to hire people that bring their own ideas, background and culture to help us raise the bar.

What to expect?
An exciting challenge with a big team of ambitious individuals

The freedom of a hybrid working environment. Come to the office and enjoy nutritious lunches, work out in the gym and say hello to your fellow Mapiqers!

Enjoy 1 month of workation from anywhere in the world

We think work is about reaching goals and developing yourself professionally and personally
We care about your well-being and offer free mental health support via OpenUp
We have 80+ employees who have built a strong community of board game enthusiasts, sports fanatics, coffee lovers, and more! Be yourself and have fun!
Please let us know if you think specific tools or devices should be part of your job offer. We will also provide you with €300 reimbursement to improve your home office, so you'll always be comfortable!
Pension plan
25 vacation days
Travel reimbursement
Join us!
Feel like you have been reading a description of yourself? Then click on the button below!

We will review your application and invite you for a video call with our recruiter, Viktoria if we think there could be a match. After this, you can expect four rounds so that you meet all MT Members, and potentially some of the team leads. There will be an assessment in one of the rounds.