Interns (Fulltime)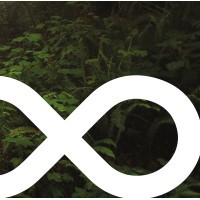 Loop
Delft, Netherlands
Posted on Wednesday, August 31, 2022
Internship (Fulltime)
At Loop Biotech we're looking for highly ambitious Interns to join our team.
Internship · Loop Factory Delft
Do you want to do an internship at a young and fast-growing start-up with a high impact in the field of sustainability? Do you want to maximize your learning curve while getting a taste of the 'real world'? Then we are looking for you! We are Loop Biotech; an ambitious organization with a mission to enrich nature. Our innovation - The Living Coffin - is being talked about all over the world. That is why we are scaling up our home base in Delft to enrich life after death across the globe.
About the internship
Together with a highly ambitious & passionate team you will bring the world's first living coffin to the Dutch and international market while developing yourself along the way.
You will experience the startup scene, gain knowledge from all aspect of a rapid growing company and most importantly 'a taste of the real world'. We strongly believe in learning by doing. We will test your communicational & organisational skills by giving you a lot of freedom and responsibilities. We are here to grow together and will guide you along the way. Do you want to be part of a fast-growing start-up that is restoring the earth? Then we dare you to join our team.
'Bizar om van zo dichtbij een funding ronde mee te maken en te leren over investeringen'

Hidde Goslings
Erasmus Finance & Investments

Internship: Funding
'Jouw input doet er echt toe en wordt serieus genomen. Je krijgt bij Loop heel veel vrijheid en verantwoordelijkheid. '
Cemmie van Gelderen
TU Delft Industrieel Ontwerpen
Internship: Marketing

'Als je bij Loop werkt ben je echt onderdeel van iets groters en draag je bij aan de nieuwe groene wereld'

Thijs Wuijster
TU Delft Life Science & Technology
Internship: Research
'Wat ik inspirerend vind is dat het elke week anders is en dat iedereen er samen vol voor gaat'
Jens Peeters
TU Delft Industrieel Ontwerpen
Internship: Product Engineer
What you should have:
Started a Master or Bachelor degree (HBO or WO) in economics, business, design, finance, sales, marketing, science or technical field, or equivalent practical experience to the specific internship.

Attention to detail, project management skills, and excellent communication skills.
Demonstrated success working in a time-sensitive and deadline-oriented environment.
Being able to work from The Loop Factory, Delft, The Netherlands.
Full-time availability and dedication. We are on a mission.

Proficient in the English language.
It would be great if you also had these:
Relevant experience in the fields of: committees, international exchange, dream teams, projects, consulting, sales, product development, start-ups or relevant experiences beside your study.

Distinctive problem-solving and analysis skills, combined with impeccable business judgment, leadership skills, and ability to communicate with a senior management team.
Thrive on ambiguity, setting your own goals and effectively delivering to them in a very fast-changing environment.
Positive attitude and focused on solution-based thinking.
Team player who understands the value of collaboration.
Proficient in the Dutch language.
What do you get?
Join a highly ambitious, driven and international team of scientists, entrepreneurs, engineers and designers.

High focus on personal growth/development. Learn fast.

Lots of room for your own initiative and making improvements in every part of the company! We empower entrepreneurship.



Everyday we provide a delicious and healthy vegetarian lunch and we have enough snacks and fruits at the office, so you never have to think about what to take from home.


Weekly Fun team activities like dodgeball or pingpong in our large gym hall.




Financial contribution of €500 per month


The Roles!
We are passionate about restoring nature and moving to a new relationship with our environment. We are looking for new game changers to join our crew of innovators, executors, scientists, designers and entrepreneurs.
September 2023 - February 2024 (Applications open now!)
Period: 4-6 months
Internship Strategic Product Design (Business/Marketing)
Internship Integrated Product Design (Design/Technical)
Internship Business Development
Internship Supply Chain & Logistics
Internship Marketing & Communicatie
Deadline 23rd of May 23:59
Apply for the internship.
Do you want to join our team as our new Intern? We would love to hear from you! We are looking for new team members who can identify with our values:
🚀 Go BIG or go home. We like to think big and take risks. Because we believe in ourselves and in our vision that humanity should become part of the cycle of life.
🌱 Truth. We are conscious human beings. We value feedback as we understand it is the only way to grow. For all I know, I know nothing.
🌎 Positive footprint. This is the core of our business, we are the next generation that will enrich the natural world. We lead by example. Are you ready?
Are you ready? Then we'd love to hear about you! Let's grow the future. We look forward to receiving your application. For questions or more information you can always call us on +31(0)621361671.
We restore nature by growing world's first living coffin that enables humans to not pollute the soil but enrich it!
Hiring with Homerun