Microsoft 365 System Engineer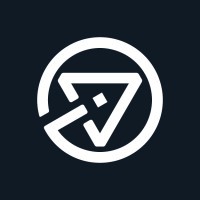 i3D.net
Rotterdam, Netherlands
Posted on Wednesday, September 27, 2023
We are seeking a skilled MS365 System Engineer to join our dynamic IT team. As an MS365 System Engineer, you will be responsible for designing, implementing, and maintaining Microsoft 365 solutions to optimize productivity and efficiency across our organization.
A Microsoft 365 (MS365) system administrator is responsible for managing and maintaining our Microsoft 365 tenant. While workspace management is more focused on end-user computing, the MS365 system admin role ensures the efficient and secure operation of Microsoft 365 services tailored to our organization's needs. Focus areas will be identity and access management through Azure Active Directory, security and compliance enforcement, backup and recovery planning, software updates, system monitoring, troubleshooting, documentation, license management, automation, performance optimization and staying informed about Microsoft 365 updates and best practices.
Your responsibilities:
Deploy and configure MS365 applications, including Exchange Online, SharePoint Online, OneDrive, Teams, and other associated services.
Administer MS365 user accounts, permissions, and access controls to ensure data security and compliance.
Collaborate with cross-functional teams to design and implement customized MS365 solutions to meet business needs.
Troubleshoot and resolve MS365-related issues, providing timely support to end-users.
Monitor MS365 infrastructure and conduct regular maintenance to ensure system stability and performance.
Keep up-to-date with MS365 updates and new features, evaluating their potential benefits for the organization.
Implement backup and disaster recovery strategies for MS365 data and services.