Back End Golang Developer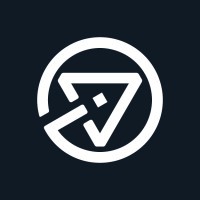 i3D.net
Software Engineering
Capelle aan den IJssel, Netherlands
Posted on Tuesday, September 19, 2023
We are looking for an experienced Golang developer that can help in making sure gamers from all over the world can play their most favorite games without any interruptions. Our service is all about low-latency and high-performance with the company-wide goal of serving 1 billion users by 2025.
As a developer at i3D.net you are responsible for controlling and automating our equipment located in datacenters across the world. Our customers range from internal services to small clients to multinationals, who all have different wishes and requirements when it comes to their server and OS flavors and we need to cater to all of them without manual intervention. They all have at least one thing in common: how quickly can I get my server? Our platform allows our employees to deliver servers with the click of a few buttons, and our clients can soon do this themselves, too. You will help us in making this a reality! How can we deliver hardware quickly, securely and with 100% accuracy? At the same time we need to have good visibility on our processes, so monitoring our processes is part of the job. That is of course automated as well. Fortunately at i3D.net we have ample resources available to do this. Not just in one of our datacenters, but globally, altogether ensuring a global uptime of the magic 99.999% (can you get us to 100%?). Together with your experienced dev, dev ops and network colleagues we build these systems, keep them modern and relevant by using the latest technologies where they make sense.
What does the job look like the first month?
Helping out with the backlog which we gladly tell you more about during the interviews.
What does the job look like in half a year?
Help out with shaping the product we are building and thinking along with what the customer should want.
What does the job look like in a year?
Further development of the product. Help our engineers in adapting to Golang & migrating our code base fromPHP to Golang.
Your Responsibilities
Design, develop and operate network services in an iterative approach.
Automate, document and program accessible code (Load Balancing Services, Firewall Services, DNS services, etc).
Create and implement scalable- and high-performance solutions.
Ensure services are compatible with a multi cloud environment.
Process tasks

Be critical about quality, both of your own work and that of others; all work is peer-reviewed.
Be pro-active and speak your mind.
Actively participate in your team their agile methods, and work alongside other teams ensuring alignment and collaboration.
Support making architectural decisions.
Help product owners define the technical roadmap to fulfill our customer- and user needs.
you are responsible for your work, but as a team you are responsible for deliverables.