Open Application | Account Manager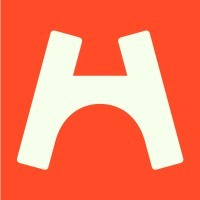 HousingAnywhere
Sales & Business Development
Rotterdam, Netherlands
Posted on Wednesday, June 23, 2021
We are not hiring for this position at the moment but do not hesitate to leave an open application so we can keep in touch. If we believe that you could be our next Account Manager, we will get back to you!
Our Mission 🌏🏡
To create the most advanced technology platform for the rental accommodation industry — To help people with housing, anywhere.
Our Core Values 💛
We Care. We Perform. We Evolve.
Your impact 💥
As a dynamic and engaging Account Manager, you're ready to shake up the housing market. You will contribute to our goal and show how HousingAnywhere is a great product for landlords to advertise their place.
In this role, you will be part of the Sales & Supply Team and become responsible for providing the optimal experience for our advertisers. Our mission is to ensure that every tenant who is actively looking for accommodation can always find a home through our platform.
Your profile 👩🏻👨🏾👦🏼👽
You have between 1 to 3 years of sales/ commercial experience (preferably within the real estate industry or with inside sales for a marketplace or a SaaS business).

You speak English on an above-average level and one of the following languages on a native level: German, Dutch, French, Spanish, Italian or Portuguese.

You understand how to adapt your style depending on the client and the situation.

You know how to identify and manage commercial opportunities and you're able to build strong relationships throughout time.

You're always down for a challenge.

Travelling for work? Yes! Depending on the region you work in, you're going to be on the road up to 20% of the time.

You're used to working with targets and KPIs. You're goal-driven and are not scared of going above and beyond to hit those numbers.

You are a natural problem solver and you prefer to work in a fast-paced environment; you are a results-driven person.

You consider yourself to be energetic and optimistic: we are looking for someone who can motivate their teammates, whatever happens!
What's in it for you?

Hybrid working policy.
Unlimited paid holidays, minimum-based not maximum.
1,000 EUR personal development budget.
Complete coverage for commuting.
Personal equipment, including laptop and ergonomic setup.
Relocation support & 30% ruling application assistance.
Gym membership discount with GoVital or OneFit.
Variable pension scheme.
Dutch/English classes budget.
Fun team-building and after-work drinks every Friday.


Practicalities 🕗
Starting: TBC
Full-time position (40 hours a week)
You will work from our HQs in Rotterdam, the Netherlands, but with the flexibility to work remotely when needed.


If you have further questions, please email c.adamou@housinganywhere.com

Our team of colleagues exists out of many ethnicities, religions, countries of origin, sexual orientations, genders and abilities. We Welcome Everyone. The team culture is very open and we're all motivated by our vision to help people with housing, anywhere!

About HousingAnywhere

HousingAnywhere is Europe's largest rental accommodation marketplace. With the full ownership of Kamernet and the acquisition of majority stakes of Studapart, the company represents 20 million+ yearly unique visitors, 160,000+ properties available for rent and 96,000+ tenants finding their new homes in Europe, based on the 2021 performance. Young professionals and students, mostly aged between 18 and 35, looking to rent a home are matched with accommodation providers; ranging from private real estate owners to large-scale property managers. Through its advanced platform, tenants typically book for longer stays outside of their country of origin and rent accommodation for 3 to 12 months. The company aims to help 130,000+ people find a home in Europe in 2022. The Rotterdam-based technology scale-up currently employs 260 people.