Internship | Client Success (Dutch Speaker)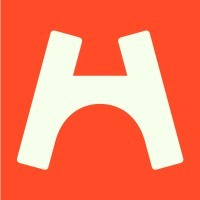 HousingAnywhere
Customer Service
Rotterdam, Netherlands
Posted on Saturday, May 13, 2023
About HousingAnywhere:
HousingAnywhere is Europe's largest rental accommodation marketplace. With the full ownership of Kamernet and the acquisition of majority stakes of Studapart, the company represents 20 million+ yearly unique visitors, 160,000+ properties available for rent and 96,000+ tenants finding their new homes in Europe, based on the 2021 performance. Young professionals and students, mostly aged between 18 and 35, looking to rent a home are matched with accommodation providers; ranging from private real estate owners to large-scale property managers. Through its advanced platform, tenants typically book for longer stays outside of their country of origin and rent accommodation for 3 to 12 months. The company aims to help 130,000+ people find a home in Europe in 2022. The Rotterdam-based technology scale-up currently employs 260 people.
Our Mission 🌏🏡:
Rent Easy, Live Free.
We are empowering people to live wherever and however they choose. To find comfort and peace of mind on the other side of the world or the other side of town. All while feeling confident and totally at ease, whatever their adventure might involve. We are doing it by creating a new standard of renting. Safe. Harmonious. More options. Less hassle. With the help of our trusted networks of landlords and partners.
The team
You will be working within the Sales & Supply department, which is the department that has the most team members. You will be part of the Dutch team, where you will be working with one other intern towards the same goal.
Your role and impact 🚀
You will be responsible for growing the inventory, the bookings and the revenue within your assigned market(s). You will do this by onboarding, educating and supporting customers in order to maximise their success on HousingAnywhere.
Onboard and educate landlords on our products and services to maximise and accelerate their success.

Negotiate with advertisers to maximise both the value we deliver and the value we capture.

Manage incoming inquiries from advertisers in a timely and efficient manner.

Grow existing accounts by getting more listings and upselling extra products and services.

Cold outreach via phone calls to reactivate inactive landlords.

Maintain and develop mutually beneficial relationships with advertisers in order to deliver maximum value and great customer experience.

Retain advertisers by keeping them engaged with the platform and making sure their inventory is always up to date.

Collect and deliver customer feedback with a data-driven approach focused on delivering maximum value to customers.

Train and develop yourself in order to increase your sales performance and maximise your overall impact on the business.
Your profile 👩🏻👨🏾👦🏼👽
You speak English on an above-average level and Dutch on a native level.

You have strong communication skills and you are not afraid to pick up the phone.

You consider yourself results-driven and eager to learn.

You are a student or recent graduate

You are available on a full-time basis for 6 months.
What's in it for you? 📈🍻
An exciting and full-time internship in an international start-up environment for your (first) professional experience.
You have the opportunity to take full ownership of your work and make an impact on the business.
Work with a goal-oriented, diverse and inclusive team! Think 260+ people from 47+ different nationalities.
Work in a spacious, modern and brand new office in the heart of Rotterdam, with free coffee, snacks, and fruits, and a social space with entertainment facilities.
Personal equipment including company laptop
Commuting costs covered for travelling between the office and your home address.
We don't care about what you wear. You're welcome to wear a 3-piece tuxedo or even a dragon onesie, we won't judge you!
You can participate in our Beer & Cheers to get to know your colleagues over drinks while we celebrate our achievements every Friday.
Practicalities 🕗
Starting: September 2023

Full-time position (40 hours a week)

6 months internship

The internship allowance is €700 per month

You will work from our HQ in Rotterdam, the Netherlands
If you have further questions, please email Iris at i.fernandes@housinganywhere.com.
By applying to work at HousingAnywhere, you agree to our Candidate Privacy Policy.

Our team of colleagues exists out of many ethnicities, religions, countries of origin, sexual orientations, genders and abilities. We Welcome Everyone. The team culture is very open and we're all motivated by our vision to help people with housing, anywhere!