UX Researcher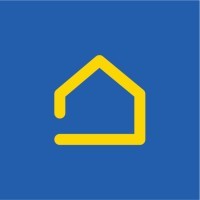 HousingAnywhere
Design
Rotterdam, Netherlands
Posted on Monday, May 8, 2023
About HousingAnywhere
HousingAnywhere is Europe's largest rental accommodation marketplace. With the full ownership of Kamernet and the acquisition of majority stakes of Studapart, the company represents 30 million+ yearly unique visitors, 160,000+ properties available for rent and 100,000+ tenants finding their new homes in Europe, based on the 2022 performance. Young professionals and students, mostly aged between 18 and 35, looking to rent a home are matched with accommodation providers; ranging from private real estate owners to large-scale property managers. Through its advanced platform, tenants typically book longer stays outside of their country of origin and rent accommodation for 3 to 12 months. The Rotterdam-based technology scale-up currently employs 260 people.
Our Mission:
Rent Easy, Live Free.
We are empowering people to live wherever and however they choose. To find comfort and peace of mind on the other side of the world or the other side of town. All while feeling confident and totally at ease, whatever their adventure might involve. We are doing it by creating a new standard of renting. Safe. Harmonious. More options. Less hassle. With the help of our trusted networks of landlords and partners.
Your role :
We're looking for a UX Researcher to join our product team. The UX Researcher at HousingAnywhere will plan, design, and carry out research activities to help all our teams get a deep, shared understanding of our users. The outcomes of your work will inform strategy, proposition, service, content and interaction design so that our products work well for users and achieve business goals. You will be supporting the evolution of multiple products, including our rental marketplace, property management system, and mobile applications.
Responsibilities:
Autonomously plan, conduct, and report the outcomes of research studies that strategically influence product development across all HousingAnywhere domains and touchpoints.

Use a range of exploratory and evaluative research methods to help us build a rich understanding of the needs of our users, help all product teams identify future product opportunities.

Support UX designers and product owners in delivering smaller research initiatives, such as usability testing.

Work with various stakeholders to make research insights clear, easy to absorb, and actionable. Make complex journeys and problems easy to digest, helping the HousingAnywhere product team make informed and customer-centric decisions.

Actively participate in improving our user research processes and tooling, continuously optimise the user feedback loop through multiple channels.

Be the user advocate in the teams you work with.

Align and collaborate with other UX researchers in our team.
Who we look for:
At least 4 years of professional experience as a UX researcher with a portfolio that demonstrates past work experience and deliverables (e.g. case studies, user research reports, presentations, workshop content etc.).
Experience with designing, leading, and implementing UX research projects with a great degree of autonomy.
Ability to turn research data into clear findings and actionable insights that inform decisions using storytelling and visualisation to communicate journeys and insights.
Knowledge and practical experience of using a variety of UX research methods (qualitative and quantitative), with awareness of their strengths and weaknesses.
Experience in involving colleagues in analysis and synthesis to increase consensus and challenge assumptions.
Preferably experience in an in-house setting in a product company. However, we will consider candidates with a background in a consultancy or agency as well.
Fluency in Dutch will be an advantage
What's in it for you
Diverse international community (46+ nationalities).
Hybrid working policy.
Unlimited paid holidays, minimum-based not maximum.
1,000 EUR personal development budget.
Complete coverage for commuting.
Personal equipment, including laptop and ergonomic setup.
Relocation support and 30% ruling application assistance.
Gym membership discount with GoVital or OneFit.
Variable pension scheme.
Competitive cash compensation and equity as part of your total compensation package.
Dutch/English classes budget.
Fun team-building and after-work drinks every Friday.
If you have further questions, please email b.delcheva@housinganywhere.com
By applying to work at HousingAnywhere, you agree to our Candidate Privacy Policy.