Priority Support Agent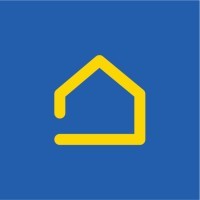 HousingAnywhere
Customer Service
Rotterdam, Netherlands
Posted on Wednesday, February 1, 2023
About HousingAnywhere
HousingAnywhere is Europe's largest rental accommodation marketplace. With the full ownership of Kamernet and the acquisition of majority stakes of Studapart, the company represents 30 million+ yearly unique visitors, 160,000+ properties available for rent and 100,000+ tenants finding their new homes in Europe, based on the 2022 performance. Young professionals and students, mostly aged between 18 and 35, looking to rent a home are matched with accommodation providers; ranging from private real estate owners to large-scale property managers. Through its advanced platform, tenants typically book longer stays outside of their country of origin and rent accommodation for 3 to 12 months. The Rotterdam-based technology scale-up currently employs 260 people.
Our mission
Rent Easy, Live Free.
We are empowering people to live wherever and however they choose. To find comfort and peace of mind on the other side of the world or the other side of town. All while feeling confident and totally at ease, whatever their adventure might involve. We are doing it by creating a new standard of renting. Safe. Harmonious. More options. Less hassle. With the help of our trusted networks of landlords and partners.
The team
You will be joining anew team within the Customer Care Department, where the team is the face of our business and responsible for all communications with our customers. The members of the department are multilingual, assisting users in 6 languages. The Priority Response Team handles the most urgent requests from our users to provide an exceptional service with fast resolution times, whilst identifying improvements in our process and products
Your role & Impact
With strong communication, empathy and attention to detail you will provide quick outcomes to our customers' most urgent needs and challenges. You will be responsible for ensuring a quick and accurate resolution to cancellation and modification requests, investigate poor experiences and use your knowledge and findings to share with the Senior member of the team to drive product and platform improvements.
Manage booking modification and cancellation requests within Service Level Agreements, including assessing the modification, communicating with the users by phone, chat or email, and documenting the actions taken and the outcome.

Ensure all decisions made in managing modifications and cancellations are aligned with our terms and conditions

Identify process improvements to enhance the speed and service provided in managing modification and cancellation requests across the Customer Care team.

Manage rebooking requests for users affected by an unexpected cancellation

Participate in managing and responding to customer reviews, including contacting users to gain greater insights into their experience with HousingAnywhere.

Participate in fraud prevention activities

Additional tasks may be assigned as required to meet business needs
Your profile
You have excellent communication skills and you are able to maintain strong relationships through different channels;

You are able to set expectations for our customers and those you work closely with

You have a strong Customer Focus and adaptability to different personality types

You can demonstrate strong organisational skills. You are able to multitask, set priorities and manage time effectively in order to meet your goals and targets.

You have a strong attention to detail

You are open to change and enjoy testing new software and working techniques to optimise the level of service provided to our customers;

You consider yourself to be energetic, optimistic and to have imaginative power: we are looking for someone who can motivate themselves and their teammates, whatever happens!

You are a dedicated team player that is able to share experiences and insights with your colleagues to drive continuous improvement

You demonstrate ownership in all that you do.

Available 40 hours per week.
One of the shared behavioural traits of our team is perseverance. Within HousingAnywhere we believe that perseverance is the engine for our growth and success. It is important for us that you consider yourself to be a person with determination.
What's in it for you
Diverse international community (46+ nationalities).

Hybrid working policy.

Unlimited paid holidays, minimum-based not maximum.

1,000 EUR personal development budget.

Complete coverage for commuting.

Personal equipment, including laptop and ergonomic setup.

Relocation support & 30% ruling application assistance.

Gym membership discount with GoVital or OneFit.

Variable pension scheme.

Dutch/English classes budget.

Fun team-building and after-work drinks every Friday.
If you have further questions, please email m.stergiou@housinganywhere.com.

By applying to work at HousingAnywhere, you agree to our Candidate Privacy Policy.