Manager Accounting & Control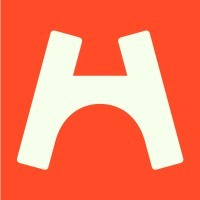 HousingAnywhere
Accounting & Finance
Rotterdam, Netherlands
Posted on Monday, November 21, 2022
About HousingAnywhere
HousingAnywhere is Europe's largest rental accommodation marketplace. With the full ownership of Kamernet and the acquisition of majority stakes of Studapart, the company represents 30 million+ yearly unique visitors, 160,000+ properties available for rent and 100,000+ tenants finding their new homes in Europe, based on the 2022 performance. Young professionals and students, mostly aged between 18 and 35, looking to rent a home are matched with accommodation providers; ranging from private real estate owners to large-scale property managers. Through its advanced platform, tenants typically book longer stays outside of their country of origin and rent accommodation for 3 to 12 months. The Rotterdam-based technology scale-up currently employs 260 people.
Our mission
Rent Easy, Live Free.
We are empowering people to live wherever and however they choose. To find comfort and peace of mind on the other side of the world or the other side of town. All while feeling confident and totally at ease, whatever their adventure might involve. We are doing it by creating a new standard of renting. Safe. Harmonious. More options. Less hassle. With the help of our trusted networks of landlords and partners.
The team
You will be acting as the right hand of the CFO. Leading the accounting and customer finance team (total 8 people, of which 2 in accounting and 6 in customer finance)
Your role & Impact
In your role as Manager Accounting and Control you will lead 2 teams; the Accounting team and Customer Finance team. The finance team is on a journey to further develop and increase efficiencies and effectiveness throughout the Company. This journey includes further development of innovative tools like Business Intelligence, ERP implementation, Robot Process Automation, etc. In your role, you will have a great responsibility and contribution to these developments.
The role is a key position within the finance department and is responsible for managing the financial accounting and reporting activities of the company to ensure compliance with generally accepted accounting principles (Dutch GAAP), consolidation, corporate policies, and external audits.
Key responsibilities are:
Manage and coach the team and oversee all daily operations of the team

Managing the monthly- and annual closure processes. Take the full ownership of handling explicit deadlines of accounting processes

Drive, coordinate and complete the company's financial statements (including consolidation)

Manage and coordinate annual audit, local compliance and statutory requirements, including local VAT, tax and local statutory filings

Manage further improvements to the financial systems, internal controls and related financial processes

Proactively perform hands-on tasks and responsibilities (ex. monthly journal entries, reconciling various sub-ledger to general ledger account balances, monthly balance sheet, tax reporting, etc.) when necessary

Develop documents in all financial books and records as well as reports on all accounting related matters including revenue processes and taxation matters

Audit accounts to ensure compliance with accounting financial regulations

Collaborate with external stakeholders in all matters to guarantee the success of auditing and taxation.
Your profile
Over 10 years financial business related experience (preferably in a big-4 audit firm), including 2+ years of management experience

Master or Post Master degree in accounting, RA(CPA) or equivalent

Excellent knowledge of Dutch GAAP, IFRS is a plus

You are well experienced with group financial consolidation

Your leadership skills are sufficient to organise effective communication within the team and amongst the internal organisation and stakeholders

Independent self starter, and are hands on

You can drive changes and can easy oversee the total overview of complex topics

Ability to multi-task across a range of projects with constantly shifting priorities

Experience working in a fast pace and challenging environment such a Tech Scale-up or an SME is a plus

Experience working with Twinfield accounting tool is a plus

Fluent in English, Dutch is a plus
What's in it for you
Diverse international community (46+ nationalities).

Hybrid working policy.

Unlimited paid holidays, minimum-based not maximum.

1,000 EUR personal development budget.

Complete coverage for commuting.

Personal equipment, including laptop and ergonomic setup.

Relocation support & 30% ruling application assistance (if applicable).

Gym membership discount with GoVital or OneFit.

Variable pension scheme.

Dutch/English classes budget.

Fun team-building and after-work drinks every Friday.
If you have further questions, please email cadamou@housinganywhere.com.
By applying to work at HousingAnywhere, you agree to our Candidate Privacy Policy.