Design Research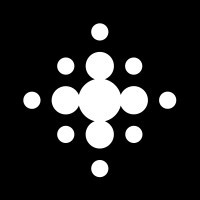 Envision
Design
The Hague, Netherlands · Remote
Posted on Friday, April 2, 2021
What if you could help millions of people use a tool that has a real impact on their everyday life? That's the opportunity with Envision's small but passionate team. We empower people who are blind or have low vision to access everyday visual information for themselves. Because it isn't just information. It's knowledge, independence, and possibility.
The Product
Envision products articulate visual information into speech. The Envision App is free for everyone — It uses your smartphone's camera to speak out written information, describes surroundings and objects, and even tells you who's nearby. Excelling in all kinds of text and object recognition, Envision can read the text in over 60 languages. Be it handwritten notes, text on food packages, or the pages of an entire book.
Our Envision Glasses meanwhile brings our award-winning software to smart glasses, enabling the unprecedented experience of unobtrusive access to the visual world. With features ranging from real-time text recognition, to voice controls and even hands-free video calling, Envision Glasses open the door for the future of wearable assistive technology.
‍
‍The role
Envision has been a user-obsessed company from day one. We have always closely engaged with our end users, listened to their feedback and developed our products accordingly. That's the reason the product has now grown and is loved by thousands of users across the world.
As our Design Research intern, you will be working on a project relating to improving the autonomy of blind and visually impaired user with regards to their indoor and outdoor mobility. You will closely monitor user needs and come up with a holistic solution for mobility together with them. We already have a network of visually impaired people and the people supporting them that you can leverage.
What you will do:
Conduct a variety of user research activities, including surveys, field research, analogous research, co-creation, diary studies, usability testing (remote and in-person).
Wireframe/UI Prototyping.
Contribute to keep the team focused on the end users throughout the product development cycle.
Use appropriate methodologies to achieve product goals and plan research strategy.
Be part of the design team of a fast-paced start-up environment.
Be a team player who will collaborate with many teams to achieve company goals.
What we are looking for:
Enjoyment thinking about how people interact with products, with natural curiosity to understand users' mental models and motivations.
Pursuing a degree in Human-Computer Interaction, Sociology, Psychology, Anthropology or related field.
Previous experience establishing impact on real products is a plus.
Communication skills to talk and build a relationship with users.
Qualitative and quantitative analytical skills to convert observations into suggestions.
Adaptability and stress resistance.
Structure: good at planning and prioritising.
Experience in the assistive technology industry is a plus.
What we will offer:
Be part of a diverse, award-winning team: we are a team of 14 (and growing!) diverse dreamers, doers and tinkerers based at The Hague Tech in The Hague, the Netherlands. Outside of work, we love to have deep discussions about food, tech and everything under the sun. We won the Google Play Award 2019 for the Best Accessibility Experience, won the Computable award and were nominated for AppleVis Hall of Fame 2019.
‍
Have a global impact at scale: we are a young company, but we have a global impact. We have users in 200+ countries and we aim to be as inclusive as possible.
‍
Sell products that people love, that solves real problems: our greatest source of inspiration and motivation are our users who love our products which truly enable them to be independent in their everyday lives. We are pioneering real-life applications of technologies like AI for good.‍
‍
Gain new skills fast: because we are a close-knit team of domain masters, we are always learning from each other in order to work more synchronously. Your mind, abilities, and product sense will expand every day.
‍
We take care of you: competitive compensation package and target-based incentives while covering the cost for travel and relocation if needed!

How to Apply
Sound like a good fit for you? Please email us at careers@letsenvision.com and include:
This role's title in your subject line, it'll help us to sort through the emails.
Send your resume and any links that best showcase relevant projects you have built and done. For instance, your portfolio, LinkedIn, Github or writing samples.
Keep it short and sweet.
‍
How to Apply
Sounds like a good fit for you?
We have a short form to fill out for you. The form will request some basic information about you and will consist of a short simple test.
Please fill out this form to apply : https://forms.gle/ev3pco7fJGkoxvc29
‍