Team Lead People Operations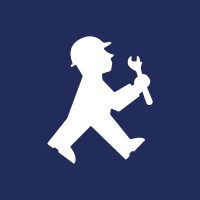 Ampelmann
People & HR, Operations
Delft, Netherlands
Posted on Saturday, November 18, 2023
Delft, the Netherlands
Are you looking for a role where you can combine your leadership qualities and people-first mindset in a diverse P&O role with a global focus? And are you ready to take your career to the next level at one of the most innovative and exciting companies in the offshore industry? Ampelmann is looking for an inspiring, energetic and empathic Team Lead to oversee our People Operations team. As a crucial member of our P&O team, you'll get the opportunity to shape the future of our company, and in turn, the future of offshore operations. Interested? Please scroll down to read more about the role and how to apply.
About Ampelmann
Ampelmann makes offshore access as easy as crossing the street. Our drive is to make the offshore industry safer, enable the energy transition and have a great career in the meantime. We combine the challenges of a large globally-operating organisation with a change-positive attitude and entrepreneurial spirit. Personal development and responsibility take centre stage at Ampelmann. Growing Ampelmann means growing you.
Read more about the Ampelmann story
here
and have an 'inside look'
here
.
About the P&O department
As Team Lead People Operations you will be part of the P&O department. The P&O department is responsible for developing and executing the strategy that enables Ampelmann to attract, develop and retain the best people and to create an optimal working environment. The People Operations team specifically focuses on P&O administration, contracting, reporting, people data insights, (international) compensation & benefits, global mobility, workforce planning, HR systems, appraisal cycle, learning catalogue, learning compliance and payroll. You will lead the team that is comprised by a Sr. Payroll Specialist, a P&O Analyst, a People Operations Coordinator, two Training Coordinators and two Work Students.
In this role you will report to the Director People & Organisation, who is part of the Management Team of Ampelmann.
Your role as Team Lead People Operations
As Team lead People Operations you are responsible for all activities, processes and policies deployed within the People Operations team. In this role, you'll lead a team of professionals and together, you'll ensure the smooth operational side of our P&O department. You will be the owner of our Compensation & Benefits guides for both Ampelmann Operations B.V and Ampelmann Services B.V, applicable in more than 10 countries and to colleagues working both onshore and offshore. You will be responsible for the yearly budget round concerning the FTE and workforce planning resulting in an approved People OPEX budget for the whole company. Next to that you will also manage worldwide P&O projects from start to finish that impact a wider operational area and multiple disciplines. In short: a wide-ranging job!
Depending on your experience (and ambition) a role as P&O Business Partner for a specific (group of) department(s) can be part of the role.
Regular activities
Select, lead, manage and coach the People Operations team members on their business objectives and (personal) development goals.
Manage the global Compensation & Benefits landscape by performing and overseeing job weighing, job offer advice, policy updates, insurances & pension and more.
Responsible for the yearly budget round concerning the FTE and workforce planning.
Act as project manager for P&O projects, on a global level. Create project definition, deliverables, and requirements. Create and monitor planning (milestones) and budget.
Optionally: serve as P&O Business Partner for assigned department(s), acting as sparring partner to department managers and MT representatives on a wide variety of P&O related topics.
We ask
Bsc or Msc degree in Human Resource Management, Business Administration, Organizational Psychology or similar and > 5 years of relevant experience.
Extensive knowledge of (global) Compensation & Benefits.
(Working) knowledge of HR Analytics, (International) Labor Law, (International) Payroll, Global Mobility and global compliancy standards (e.g. GDPR).
Excellent project management skills.
Excellent communication skills in English, both verbally and written; Dutch is a plus.
Proficient using MS Office; added bonus if you excel in Excel.
Ability to manage multiple stakeholders simultaneously (internal and external).
You get
A great work environment with innovative and change-willing aspirations.
High degree of responsibility and room to have significant impact.
Monthly gross salary between EUR 4.595 and EUR 5.909, based on your experience.
Good secondary benefits (e.g. annual bonus, Working from Home policy, unlimited vacation days and more).
Ampelmann Academy for all your personal and professional development needs.
Interested?
You can apply before
30 November 2023
by uploading your CV and motivation letter via the "Apply Now" button on our website. In the week after the closing date, we will let you know if you have been selected for the first interview round. If there is a match after the first interview, you will proceed to the second interview round. Still a match? Then we will offer you the job!
If you have any questions related to this vacancy, please contact recruitment@ampelmann.nl. Your contact person for this vacancy is Sander Petersen.