Natural frequency of gangway models (BSc Graduation Project)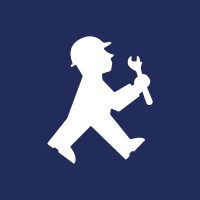 Ampelmann
Delft, Netherlands
Posted on Wednesday, October 4, 2023
Delft, the Netherlands
Ampelmann's motion compensated systems operate in a dynamic environment and are susceptible for resonances and instabilities. This BSc thesis aims to get more insight on natural frequency issues we have encountered in the past with the Ampelmann system. With your research we aim to get more grip on the stiffness requirements and possible weight reduction of our structures! Interested? Read more below or apply via the "apply now" button!
About Ampelmann
Ampelmann makes offshore access as easy as crossing the street. Our drive is to make the offshore industry safer, enable the energy transition and have a great career in the meantime. We combine the challenges of a large globally-operating organisation with a change-positive attitude and entrepreneurial spirit. Personal development and responsibility take centre stage at Ampelmann. Growing Ampelmann means growing you.
Read more about the Ampelmann story
here
and have an 'inside look'
here
.
About the Innovations department
The assignment is performed for the Innovations department, responsible for developing conceptual ideas into tangible products and services to serve our clients' needs. You will be part of the Basic & Detailed (B&D) engineering team. B&D engineers make it real and ready for operation! The B&D team is a multidisciplinary team of 16 engineers, covering fields of Motion Control, Structural and (Mechanical) Design. Engineers are grouped in various project teams, to focus on delivering new solutions for our clients. You will be supervised by a Structural Engineer of the B&D team and you will be in contact with the structural engineering community.
Background
In the past, Ampelmann encountered natural frequency issues with a newly designed gangway system due to the lack of stiffness in the structural design. Over the years, the engineering department has used previous proven gangway designs as a reference to prevent natural frequency for new innovations products. To get more grip on the stiffness requirements for the new innovations products, Ampelmann would like to perform a natural frequency study in which several gangway designs are examined under the same conditions and methods with one FEM software package (RFEM). The main focus of the study is towards the gangway design which had natural frequency issues in the past, how we could prevent natural frequency issues for this specific design and to get a better understanding on how to approach natural frequency requirements for future gangway designs.
Assignment
Your assignment covers the following topics:
Natural frequency study of several Ampelmann gangway designs
Creating FEM models
Analyses performed with RFEM software package
Report including:

Natural frequency results of Ampelmann gangway designs
Advice on how to improve the model stiffness on current gangway designs
Advice on how to determine practical natural frequency requirements for future gangway designs
During this assignment you will work closely together with a multidisciplinary team of experienced engineers within the Innovations Department. You will carry out your assignment under supervision of a Structural Engineer from the Innovations department.
We ask
BSc in Mechanical, Maritime or Aerospace Engineering
Experience in structural engineering and familiar with FEM analyses
Accurate, analytical, creative, practical, and pro-active attitude
Excellent communication skills in English (required), Dutch (preferred)
Availability for 4-5 days a week
You get
A nice compensation
A laptop with required software
A great and informal workplace in Delft
Fantastic lunch, good coffee, and fun break facilities (e.g. ping pong, darts)
Interested?
You can apply before
18 October 2023
by uploading your CV and motivation letter via the "Apply Now" button on our website. If you have any questions related to this vacancy, please contact recruitment@ampelmann.nl. Your contact person for this vacancy is Laura Popescu.