Ampelmann Crane Dynamics (MSc Graduation Project)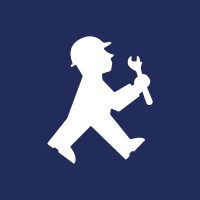 Ampelmann
Delft, Netherlands
Posted on Thursday, August 3, 2023
Delft, the Netherlands
This assignment requires the following research/analysis to be done:
Build a dynamical model of an Ampelmann crane.
Perform dynamic analysis and compare results with dynamic factors obtained from design codes.
Investigate crane dynamics during several scenarios/operational phases, including a compensation failure or hook entanglement.
Possibly investigate control solutions to reduce the dynamic factor.
Possibly validate the dynamic factor by performing tests on Ampelmann systems.
The assignment is performed for the innovations department, which designs and delivers new innovative Ampelmann systems and services. You will be supervised by a structural engineer of the basic/detailed team and be in contact with the structural engineering community.
We ask
MSc Mechanical / Offshore / Civil / Aerospace Engineering or similar with a structures background
English and/or Dutch
Experience of or interest in structural analysis / structural dynamics simulation, FEA Software and programming
Duration of thesis: 6-9 months
Starting date Q3/Q4 2023
You get
A nice compensation
A laptop with the software needed
A great and informal workplace in Delft
Fantastic lunch, amazing coffee and fun break facilities (e.g. ping pong, darts)
Interested?
You can apply before 1 September 2023 by uploading your CV and motivation letter via the "Apply Now" button on our website. If you have any questions related to this vacancy, please contact recruitment@ampelmann.nl. Your contact person for this vacancy is Laura Popescu.