Graduation assignment - Ampelmann Crane Dynamics (MSc graduation project)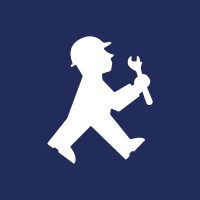 Ampelmann
Delft, Netherlands
Posted on Thursday, February 9, 2023
Delft, the Netherlands

Ampelmann's motion compensated cranes operate in a dynamic environment. This results in high loads on the crane itself. This MSc thesis aims to get more insight into the structural dynamics of an Ampelmann crane. With your research, we aim to either increase the rating of our cranes or decrease the weight of our structures! Interested? Read more below and apply via the "apply now" button!

About Ampelmann
Ampelmann makes offshore access as easy as crossing the street. Our drive is to make offshore access safer, enable the energy transition and have a great career in the meantime. We combine the challenges of a large globally operating organisation with a change-positive attitude and entrepreneurial spirit. Personal development and having responsibility take centre stage at Ampelmann.
Read more about the Ampelmann story here and have an 'inside look' here.

About the Innovations department
The assignment is performed for the Innovations department, responsible for developing conceptual ideas into tangible products and services to serve our clients' needs. You will be part of the Basic & Detail (B&D) engineering team. Basic & Detail engineers make it real and ready for operation! The B&D team is a multidisciplinary team of 16 engineers, covering fields of Motion Control, Structural and (Mechanical) Design. Engineers are grouped in various project teams, to focus on delivering new solutions for our clients. You will be supervised by a structural engineer of the B&D team and you will be in contact with the structural engineering community.

Assignment
Ampelmann currently develops cranes that are used in the maintenance phase of a wind farm. Due to the dynamic environment these cranes operate in, a dynamic factor is typically applied on the hoisting load. These cranes typically lift a load up to 5mT, which is a low load compared to other offshore cranes and will result in high dynamic factors. The consequence is that the rating of the crane, or the weight of the structure, are affected.

The dynamics involved with a load pickup are shown in the figure below, where the peak load can be as high as 2 times the hoist mass.



Ampelmann aims to research crane dynamics with the goal of reducing weight of our systems or increase the rating of current cranes. The idea is to reduce the dynamic factor by performing advanced simulations and/or implementing control solutions.
The goal of the assignment is to deliver a calculation method for the dynamic analysis of a crane that can be used during the design phase.
This assignment requires the following research/analysis to be done:
Build a dynamical model of an Ampelmann crane.
Perform dynamic analysis and compare results with dynamic factors obtained from design codes.
Investigate crane dynamics during several scenarios/operational phases, including a compensation failure or hook entanglement.
Possibly investigate control solutions to reduce the dynamic factor.
Possibly validate the dynamic factor by performing tests on Ampelmann systems.
We ask
MSc Mechanical / Offshore / Civil / Aerospace Engineering or similar with a structures background
English and/or Dutch
Duration of thesis: 6-9 months, with starting date during September 2023 - January 2024
Experience of or interest in structural analysis / structural dynamics simulation, FEA Software and programming
You get
A nice compensation
A laptop with the software needed
A great and informal workplace in Delft
Fantastic lunch, amazing coffee and fun break facilities (e.g. ping pong, darts)
Interested?
You can apply before 1 June 2023 by uploading your CV and motivation letter via the "Apply Now" button on our website. If you have any questions related to this vacancy, please contact recruitment@ampelmann.nl. Your contact person for this vacancy is Laura Popescu.